Roar and Liv by Veronica Rossi
My rating: 5 of 5 stars
If I have to lose everything to keep her, I will.
I will.
I will.
I will.
So I totally thought I loved Perry and Aria the most… I might have been wrong. What is it with these swoony Tides boys and do I have to actually go there to find one?
Roar and Liv is quite obviously a short novella that happens prior to Under the Never Sky. Roar, you'll remember is Perry's best friend and Olivia's lobster. (kidding) This short story is told from Roar's point of view and it's lovely to see his take on Perry, Liv, Vale and the Tides in general.
The Tides are crumbling… Running low on food and struggling to protect his people. Vale has become less of a brother to Perry and Live and more like a brutal dictator, often using his fists.
Seeing the Tides from Roar's eyes is a lot different than seeing it from Perry or Aria's, and his feelings for Liv… seriously.
"Can't you be away from me even a few hours?" Liv whispers in my ear.
I pull her closer. The way she feels against me makes my heart stop. "Of course not."
or
"Here, love."
"I'm fine."
"Well, I'm not. I'm scared. Take my hand?"
She humors me – I never fall – but I get what I want: her hand in mine. An excuse to feel a bit of her strength as we make our way down the hill. And a window into her thoughts.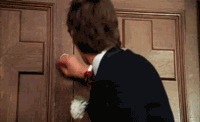 We get to see a bit more of Roar and his wonderful personality… the devotion and dedication to the two people who he has made his family,
"We were supposed to be brothers one day, Per. Real brothers… Family." I don't know what i'm saying. The Luster is speaking for me but I can't take the words back.
Perry looks right at me. "What do you think we are?"
the joker who can defuse a situation with a well placed comment and the love that he has for Olivia.
"I like it when you call me love," she says. 

"What? I've never called you that." Lie. I do it all the time. "Oh, you mean earlier? I said Liv. You just have terrible hearing."

I love these guys… not even joking.
The relationship between Perry and Roar … there's no other word for it except bromance.
"If you're open to that kind of… work," I continue, "Vale could turn a nice profit."
"Sure," Perry says. "I could warm up to that kind of work."
"Rise to the occasion?"
"Definitely." A wide grin spreads over Perry's face. "No problem."
So there were light hearted moments, sweet moments, sad moments and straight out perfect moments in this short novel. I'm not sure who I love more right now, Perry or Roar, but I do know that I want more of them both!
If you haven't started this series, do it. You'll be ready to read Through the Ever Night, the second book, which comes out in January!
Related Posts