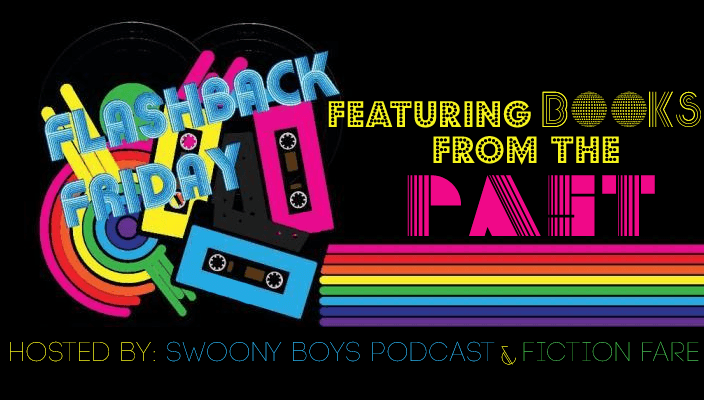 Flashback Friday is a meme run by Fiction Fare and Swoony Boys Podcast.
What is Flashback Friday you ask?

The idea for the meme came from discussion between the four of us, and with our friend Liza from WhoRuBlog, about our love for books that came out before we started blogging. We wanted a way to celebrate books that are at least two years old and so Flashback Friday was born!
Each week both sites will post our book choices. Everyone is welcome to join in the fun!
To participate, all you have to do is link back to both Fiction Fare and Swoony Boys Podcast on your own Flashback Friday post AND add your name to the Linky widget below so that everyone can check out who is participating and what they posted! If you don't have a blog, feel free to post your choices in the comments each week, or post your books somewhere else. (Twitter, Facebook, tumblr, youtube, etc.)
Remember, to qualify, books must be AT LEAST two years old. They can be books you've read, or books that you haven't had time to read yet. Most importantly, HAVE FUN!! Here is a list of all of our past Flashback Friday posts: x x x You can post also our fun graphic on your site: