Fall Guy by Liz Reinhardt
My rating: 3 of 5 stars
I'm probably more of a 3.5 on this book.
Evan Lennox is living with her grandparents and when we first meet her, she's on her way to court. Turns out she's been wreaking a little bit of havoc and the final straw is when she sets fire to some personal items and it gets out of hand. The day of her sentencing she meets Winchester Youngblood, and it turns out that she can't seem to get him out of her mind. Lucky for her they are forced to serve their community service together.
Winch is a Youngblood… that means he has family obligations that many can't understand. But lately, he wants more for himself than what the family name can do for him and meeting Evan seems to be the catalyst for that.
The characters have an immediate connection and it's believable.
"You're welcome ma'am"
My head whips up at the 'ma'am.'
Not that I haven't heard that word spilled like sticky sweet syrup from a thousand mouths of a thousand boys who've been born and bred to use it every day.
There's something about this boy, the way the word slides off his tongue, bouyed with cautious respect and elegant pleasure.
Like he loves saying the word.
I never got the impression that Winch was from the 'wrong side of the tracks' I mean his family wasn't hurting for money and he was respected by many in town… maybe I would say they were on the same side but miles apart LOL. What grows between them becomes … complicated. (to steal a line from Winch)
This was a hard book for me to rate because I was pulled in by the storyline and once I started the book I couldn't stop, and I would have definitely given it a 4.5 because of that, but there are some definite issues here, and if I'm noticing them, (and i'm usually not THAT picky) then others are going to.
This book is in need big time editing. There were spelling errors, wrong words, confusing sentences, WAY too many similies and at times I found myself being pulled out of the story because of these.
I have to admit that I never really felt like Evan was a high schooler. I mean, not that there is anything wrong with that, but she always came across as much more mature and maybe that comes with how she grew up, but to me her age almost wasn't believable.
What I did like… wait no make that Love… Winch. I think he saved this book for me. The characters here are all layered and three dimensional and believable for the most part. But Winch actually turned out to be my favorite. From the very beginning he knew that dragging Evan into his world was going to be a mistake and he fought it. I loved that we got the story from both Evan and Winch's points of view. It really helped me to understand what was going on in his life. But … he's swoony and you know how I love my swoony boys.
I have a weakness for girls necks. Evan's is perfect, long and graceful, and I have this insane urge to bury my nose at the crook and breathe in deep. I wonder if she'd moan if I kissed her there.
or
"I'm implying that if I have to kill myself to get through this damn weeding so I can come inside and spend the day with you, it would be cool if you'd let me."
or
I pull my hand out of her grasp and walk backward to the door just because I love the way she looks, and I don't want to stop looking yet.
Seriously…
So this is a New Adult book, which I'm finding is my new favorite genre. I really love that little niche between YA and Erotica because you get a little bit of both within one book.
In Fall Guy both Evan and Winch grow, especially Winch. His realization that he can't continue to live his life cleaning up the messes his family makes is the most important of the book. Amazingly enough it was Evan who had to open his eyes to how wrong the people he trusted most in his life were.
The most important question she asked him in this whole book " When do you plan to stop taking care of Remy so you can start your own life?"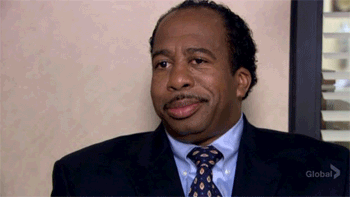 Overall the story here was different and new, the plot was something I hadn't seen, and the characters were believable and likeable and the chemistry between the characters was hot. Definitely give this book a read if you are into New Adult genre and don't mind plowing through some editing issues. I probably would have rated this much higher had that been taken care of prior to publishing, but it still reads wonderfully and has a great story.
Related Posts