Can you believe August is here already?  I personally am looking forward to September in the hopes that things slow down a bit. I feel like we have been running like crazy which has made for little time to spend on updating the blog but we will get there – I promise!  So – here's what our July was like…check it out!
Here we go!
We've partnered up with our lovely friends Meg & Kassiah over at Swoony Boys Podcast for some awesome features!  We hope you join us for all the conversations and fun!  
You guys!! We have been having so much fun with this over the last few months and really hope you will join us in August!  This is something NEW we are starting out and will take place on the 3rd Wednesday of every month!  We love interacting with all of you and we love talking books, book boys, and gushing over our favorite authors. We couldn't think of a better way to do all of that than by combining all of those things, throwing in some awesome prizes, and having a blast while doing it!  Please join us and make sure you're following @Fictionfare and @Swoonyboys to play along!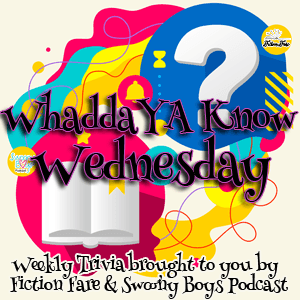 REAL BOOK CHALLENGE
We are still doing the Real Book Challenge for 2015 & we hope you will join us!  Check out what it is all about below and don't forget to join the challenge! 
Have you gotten used to reading on your Kindle, iPad, Nook, or other reading device? Do you have tons of pretty books filling your bookshelves that are just begging to be read (and maybe sniffed a little too)? Do you have a favorite book or series that you've been looking for a reason to reread? All these scenarios, and so many more, are the perfect reason to join the "Real" Book Challenge! Join us in a quest to put down the electronic devices and pick up a physical copy of your favorite book(s). 
Click the image and join the Goodreads group!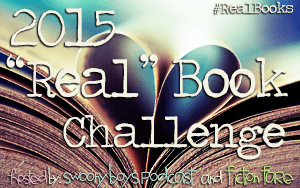 So…we've retired Flashback Friday for a while.  We will still randomly put Flashback Friday books up for everyone to check out but we weren't getting a lot of participation on this.  We hope everyone still checks this out when we post, we just aren't posting every Friday so it will be a surprise when it comes up!
WHAT'S COMING UP THIS MONTH
Check out our monthly post by clicking on the image below so you can add the books on our list to your TBR list…if they aren't there already!  We have a great giveaway linked to it. You know…if you'd like to try to win a free book!
WHAT WE'VE BEEN READING:
Here are the books Jaime read this month:

Here are the books Erin read this month:

OUR WAITING ON WEDNESDAY PICKS WERE:
WE POSTED REVIEWS FOR:
OUR TOP TEN TUESDAY TOPICS WERE:
INTERVIEWS, FEATURES, & SPECIAL POSTS:
WE HAVE/HAD GIVEAWAYS FOR:
Make sure you visit the 
Giveaways 
page to enter the ones that are still open!
August is HERE…Can you believe it??  Make sure you continue visiting because we have some great things in store for everyone! Also – what have you been up to? Have you read any great books this summer? Tell us everything in the comments!
Related Posts