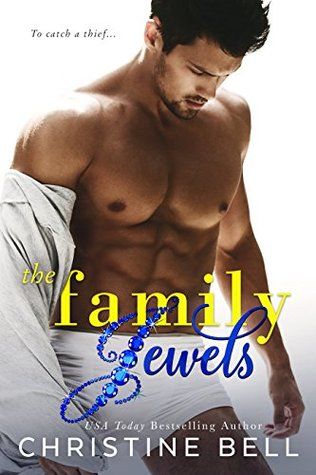 The Family Jewels

by Christine Bell
(Website, Twitter, Facebook, Goodreads)on August 7, 2016
Genres: Love & Romance, Romance, Siblings
Format: eBook

Sadie Leighton spends her days slinging hash, but she spends her nights stealing from the rich and undeserving, taking what she needs from the worst of the lot to make ends meet. This last job is supposed to be the mother lode…the one to get her out of the biz altogether, if only she can get past the infuriatingly gorgeous stranger intent on foiling her plans and haunting her dreams...

Jake Callahan has one thing on his mind, and that's revenge. After years of preparation, he's finally got all the pieces in place to destroy the man who cost his father his career and, ultimately, his life. Now that the end is in sight, he won't let anything get in his way. Especially not some fake Countess trying to steal his mark, no matter how sexy she is.

Never one to back down from a challenge, Sadie engages Jake in a battle of wits, but winning it just might put her in danger of losing her heart…
I loved this story you guys! It was so fun and exactly what I love about Christine Bell's stories.
Sadie has spent the last few years trying to make ends meet for both her and her sister, but that's easier said than done. During the day she's a waitress… in the evening she's checking out her next mark. She's sure she just needs to do this one last job and it will keep them comfortable long enough for her to save some money and leave a life of cons and robbery behind and then she can focus on getting her sister better.
Jake Callahan has only focused on one thing since the day his father was taken away to jail… Revenge. He finally got all the pieces in place to destroy the man who destroyed his father and he won't let anything get in his way… least of all the girl who happens to be messing with his plans.
Sadie matches wits with Jake though and manages to outsmart him a few times until he finally realizes that he needs to make her a part of his plan or else she's going to ruin everything he's worked for over the years.
The closer they get though, the harder it is to deny that there is something happening between them and if there is one thing you can be guaranteed with a Christine Bell story is that it will be full of sexy and steamy moments and you'll definitely find that here!
I also liked getting to know a bit about Jake's brother Mike and based on the ending of this book, we'll get to read more about the Callahan brothers and I for one, can't wait!
Related Posts