Bounce

by Noelle August
(Website, Twitter, Facebook, Goodreads)Also by this author: Rebound
Published by HarperCollins on August 25th 2015
Genres: Coming of Age, Contemporary, Fiction, New Adult, Romance
Pages: 304
Format: ARC

When you have one chance to become a star, you can't let love get in the way . . .Playing the occasional club gig just isn't cutting it for twenty-two-year-old cellist Skyler Canby, who's trying to support herself and her mother back home in Kentucky. When she accompanies her best friend Beth on an audition for the first feature film launched by Blackwood Entertainment, she figures, Why not? Beth's a shoe-in for the lead, but maybe Skyler's newly dyed pink hair will help her stand out enough to score a small speaking part.Never in her wildest dreams does Skyler imagine she'll land the lead role or that she'll have her socks knocked off by the kiss her audition partner, Grey Blackwood, plants on her—a kiss that feels very real and not at all like acting.Reckless musician Grey Blackwood spends his days fetching coffee and doing odd jobs on the set of his CEO brother's newest project, but he lives for nights when he performs with his band. He knows that if he can stay focused, success as a singer is just around the corner. But that's tough with a distracting pink-haired girl occupying his every waking thought. Skyler and Grey have every reason to resist each other. But, like a song neither of them can get out of their minds, they have no choice but to go where the music takes them.
I love Noelle August.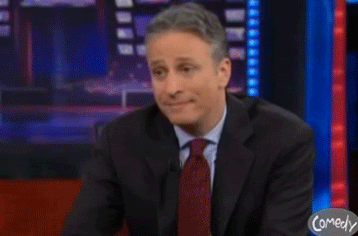 When their books show up for me to read … it looks like this at my house.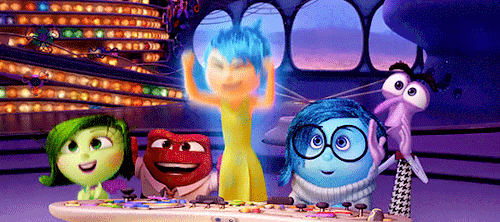 Rebound is still one of my all-time favorite new adult reads and I don't imagine it's going to go anywhere! But Bounce has now made it on my favorites list as well!
Bounce is the third in this companion series and I was waiting impatiently for this one because IT IS GREY!! Grey is Adam's younger half-brother and we meet him in the aftermath of an insane party.
A coating of party debris – cups, crushed chips, peanuts and beer cans – covers the coffee table and floor. Over on the kitchen island, heaps of liquor bottles, beer cans, Solo cups, and – what the hell is that? A person? Okay. Someone's asleep on the counter. That's bad. 
So let's just say that Grey starts out a little bit in trouble. In order to make good and help pay for all the cleaning and repairs Adam makes Grey work for him as an assistant to the star of the film his company is producing. And this is where he meets Skylar.
Skylar is trying to support herself and her mom back home and the occasional club gig just isn't working. With the support of her roommates Beth and Mia, she decides to audition for the film that Blackwood Entertainment is producing. What she doesn't expect is to connect and have any chemistry with the guy filling in for the leading man during auditions.
Both Grey and Skylar have other things going on in their lives. Grey has finally figured out what he wants for his life, but while he's figured that out, he's pushed his step-mother away. I honestly felt bad for Grey and not because of the family issues, but more because he has this feeling of not living up to these expectations that he thinks his family has for him. With a successful father and brother he struggles to figure out how exactly he's supposed to fit in and so he pushes the one person he's always yearned for approval from, away.
Skylar herself has family issues too – her father is a musician and always on the road, leaving her mother to fend for herself. Skylar has become the one person her mother depends on and she continues to ask her to come home to Kentucky to help… but she knows if she heads home, she'll never get to leave again. But that's not the only thing happening with her. As the lead actress in the movie, she feels certain expectations and those in addition to her family things are causing a lot of stress.
I think one of my favorite things about this story, besides Grey, is the female friendships. I won't lie, there was one point I thought that we were going to get some drama, but I was so happy to see that it didn't happen. That instead of showing this superficial version of friendship they instead show how amazing it can be to have people… girlfriends… who are there to support you and push you to do the things you want to do.
But Grey you guys… he's totally a mess right now, but he's adorable and funny and sweet and just wonderfully kind. I adored everything about him. He's so passionate about what he wants and I just love how he totally falls for Skylar. He's all in about his feelings for her and I love that he didn't do the cliché thing and sleep around to try and forget about her while they aren't together.
There is a bit of a triangle here… but it makes sense. I'm not going to provide you with details, but it actually allowed for the friendship between Skylar and Grey to deepen and progress at a great pace and eventually lead to the romance. I loved watching these two get to know each other and fall further and further.
Overall, I really enjoyed this addition to this series. I'm sad to say that I think this is the end … I swear I'm not really crying, my allergies are just bothering me. I'm definitely interested in seeing what is next for Rossi & Oberweger… they work amazingly well together and I hope we get to see more in the near future… I mean… there are a lot of other friends in these books, couldn't we keep going?
If you're looking for a fun, new adult series, these books are for you. There's a reason I had this series on my summer must read list a couple weeks ago. The Noelle August writing duo are masters at romance, and swoon and they tell an amazing story along the way.
Thank you to William Morrow for an advanced copy in exchange for my honest thoughts.
Related Posts