Royally Endowed

by Emma Chase
(Website, Twitter, Facebook, Goodreads)Also by this author: Sustained, Royally Matched, Royally Screwed, Royally Yours
Published by Self Published on August 14, 2017
Genres: Contemporary, Dating & Relationships, Dating & Sex, Emotions & Feelings, Family, Love & Romance, New Adult, Politics & Government, Romance, Royalty, Siblings
Format: ARC

Logan St. James is a smoldering, sexy beast. Sure, he can be a little broody at times—but Ellie Hammond's willing to overlook that. Because, have you seen him??



Sexy. As. Hell.

And Ellie's perky enough for both of them.

For years, she's had a crush on the intense, gorgeous royal security guard—but she doesn't think he ever saw her, not really.

To Logan, Ellie was just part of the job—a relative of the royal family he'd sworn to protect. Now, at 22 years old and fresh out of college, she's determined to put aside her X-rated dreams of pat-downs and pillow talk, and find a real life happily ever after.

The Queen of Wessco encourages Ellie to follow in her sister's footsteps and settle down with a prince of her own. Or a duke, a marquis…a viscount would also do nicely.

But in the pursuit of a fairy tale ending, Ellie learns that the sweetest crushes can be the hardest to let go.
***
Logan St. James grew up on the wrong side of the tracks, in a family on the wrong side of the law. But these days, he covers his tattoos and scars with a respectable suit. He's handsome, loyal, brave, skilled with his hands and…other body parts.

Any woman would be proud to call him hers.

But there's only one woman he wants.

For years he's watched over her, protected her, held her hair back when she was sick, taught her how to throw a punch, and spot a liar.

He dreams of her. Would lay down his life for her.

But beautiful Ellie Hammond's off-limits.

Everybody knows the bodyguard rules: Never lose focus, never let them out of your sight, and never, ever fall in love.
OMG are you kidding me with this book – When the summary was released I had to dig inside my brain and try and remember who the heck Logan was, because honestly I was waaaay more focused on Nicholas while reading his book #sorrynotsorry.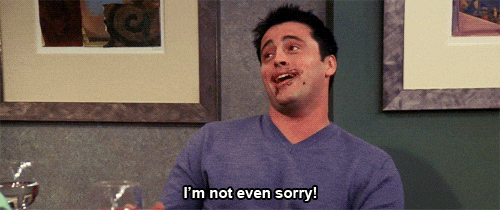 That said… I will never, ever, ever forget him now.
I absolutely loved this from the very first page to the last and I am having a hard time writing a semi-coherent review.
This story is told in quite a few time jumps, which didn't bother as much as I thought it might.
There was no choice though, because Logan and Ellie's story begins right around the time that Nicholas and Olivia's does so the timeline is similar, but their love story spans years and I loved every second of getting to know them and watch them fall in love.
I always liked Ellie, I love her effervescence and her joy for just everything, and that just shines through in this story. She's smart, and witty, and fun, and sweet and probably one of my favorite heroines I've read in a long time.
I love Logan. Like … love, love him. I don't know what it is about the rough around the edges tough guy with a soft heart for the girl he loves. It just does all the things to me… and when he calls her Lass I swear I swooned every single time.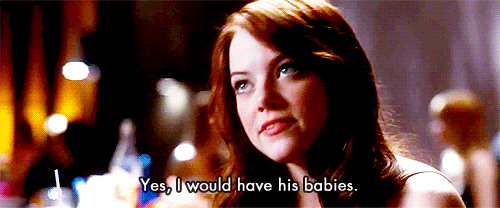 Watching these two fight their feelings year after year after year and never caving… The slow burn is real you guys, but so absolutely worth every second you spend screaming "KISS HER ALREADY" in your head. And when they do finally come together… it's explosive and amazing and everything I wanted for them.
I will tell you that we get quite a bit of Nicholas and Olivia and Henry and Sarah in this book… and even Queen Lenora is in here too! They are all actually a big part of the story but not in an overwhelming way… this truly was Ellie & Logan's story and I just can't get enough of them. I truly hope that maybe we'll get to see more from Wessco in the future!
If you haven't yet started this series yet… I don't know how many more times I can yell at you to do so! If you love fun, sexy, sweet romance combined with the drama of a royal family, you must read these books!! These have a permanent spot on my favorites shelf for a good reason, and I can't wait to read whatever Emma writes next!
Thank you to Inkslinger and Emma for an early copy in exchange for my honest thoughts.
Related Posts