The Shadow Reader by Sandy Williams
My rating: 4 of 5 stars
I'm always looking for a good paranormal series and book 1 in the McKenzie Lewis series certainly did not disappoint. But looking at it closer it's kind of a mashup between urban fantasy, paranormal & paranormal romance.
McKenzie Lewis isn't your typical human. She can track the Fae, and the fae king has had her at his beck and call as a 'shadow reader' to assist them in overthrowing the rebel fae that want him off the throne. McKenzie is one of the most accurate shadow readers around and that makes her valuable.
Her life isn't what she would like, she has no relationships other than her best friend who accepts her oddities, and she has yet to finish college. Definitely not how she has pictured her life for herself. Plus, she's in love with Kyol, the fae king's sword-master. But a relationship with Kyol is forbidden and so for ten years, they have fought their attraction.
When McKenzie is captured by Aren, a leader of the rebels, all her beliefs are turned upside down. He teaches her the fae language… something she wasn't allowed to learn by the court previously, and he opens her eyes to the misdeeds of the court itself. She quickly learns that this war that shouldn't be her fight isn't what the court has led her to believe it is.
First – The cover – it's gorgeous… but at no time does McKenzie seem as kick ass in this book as she does on that cover. I mean… she looks like she's going to do serious damage with that sword right? Nope- while she was stubborn, and determined, I also found her to be a little too dependent upon the fae around her. More than once she needs their assistance to get out of a jam of some sort. I just wanted her to be kick-ass. HOWEVER… I did like her as a character and even though I thought she was a bit naive, I think this book really showed her growth as a character by the end.
Now… on to the boys.
Kyol – we meet him first of course, and I'm not sure what it is but I totally get all mushy on the inside when guys have pet names for their girls and it's in a different language.
"I'm sorry, kaesha."
I catch my breath. Kaesha. It's a term of endearment he calls me only when we're alone. I don't think he knows he said it – there's no hitch in his stride as he leads me across the courtyard – bit if his soldiers overhear, if they report back to the king…
Yup… Kyol calls her Kaesha… and from the get go you could sense the connection between both of them. You can see that Kyol is an honorable man, but he struggles with the limitations he has simply because he is fae and she is human.
Now, let me get to Aren.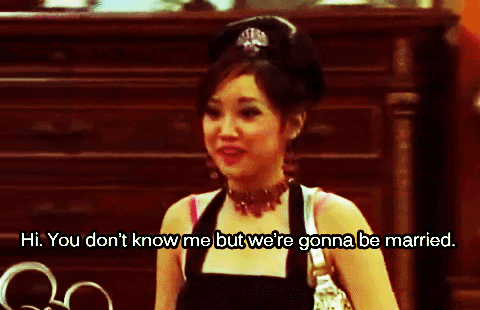 Aren is one of the rebel leaders and opens McKenzie's eyes to the lies of the fae court and along the way a bond forms between them that she hesitates to trust. Oh yeah.. and he has a nick-name for her too…
Dance with me, nalkin-shom," Aren says, leading me toward the dance floor.
I love Aren's personality. Where Kyol is rigid and structured Aren is the complete opposite. He puts himself out there regardless of what the rules might be. And yes yes yes this is a love triangle so there is always the 'who will she pick' question in the back of your mind while reading, but I completely felt that her bond with Aren had a bit more chemistry. Granted they don't have the history that she and Kyol have… they are so good together.
His kiss takes me by surprise. I'm aware only for a moment of Kyol's steps faltering, aware of him watching me, watching us. Then lightning pours from Aren's lips and there's only us.
My only defense is that edarratae make me lose my discretion because I kiss Aren back. Really kiss him back. Chaos lusters tickle down my face and throat, bolt across my shoulders and down my arms. They shudder through my entire body, and I lean into him, press my chest against his.
Now.. on to the plot. There is so much going on in this book it's hard to even know where to start in explaining it. So I'm not going to tell you much, but I'll just say that it starts with McKenzie's abduction and doesn't stop until you turn the very last page. Seriously. You get tons of information in every chapter and it really makes the world building here solid. I didn't feel like anything was missing at all while reading this.
What I also like is that Williams didn't make the romance part of this story the main plot. It certainly had a big role, mostly because it really made McKenzie think and consider who she trusted most, but the plot wasn't dropped just to make room for all the romance and love. I will say this… I can see why Kyol and McKenzie fell for each other… they had all this history, but what I wasn't sure of was why Aren was so interested in McKenzie to begin with. In his eyes she's a traitor, someone who has helped the court kill friends and family and yet from the very beginning I didn't sense any ill will towards her. What was his connection to her and why did he like her. That's what I want to know.
So there you have it… this is the book I was gushing over for the last two days, saying I couldn't put it down. I'm excited to see where the series takes us, though I might wait to pick up book 2 until book 3 is listed as I've perused a few reviews that were all "OMG WHAT IS THIS CLIFFHANGER" and well… you all know how I feel about those by now!
Definitely give this series a read or at least put it on your 'to read' shelf because I absolutely loved it!
Related Posts