So I rarely write full reviews for novellas but anyone who knows me, knows how much I love the Throne of Glass series. The Assassin's Blades novellas are stories from Celaena's life leading up to her imprisonment in the Salt Mines of Endovier. Since I cracked open the first page of Throne of Glass, Celaena has been one of my favorite female characters and these stories only help to solidify that. Yes, she is an assassin and she has done some horrible things but she is also someone who has been forced into the position she is in. These novellas give us a peek into who Celaena was before she became focused on vengeance and was more determined to make a place for herself in the world.


The Assassin and the Pirate Lord by Sarah J. Maas
My rating: 4 of 5 stars

In The Assassin and the Pirate Lord, Celaena and Sam are sent to collect a debt owed by the Pirate Lord. It was a great glimpse into Celaena's beginnings. She is still strong and tough and more than a little arrogant but it gave me some insight into who and what is important to Celaena. It was also great to see where Sam and Celaena started.


The Assassin and the Desert by Sarah J. Maas
My rating: 5 of 5 stars

In The Assassin and the Desert, Celaena has been punished for her role in messing up the slave trade Arobynn was planning. As part of her punishment, she has been sent to the Mute Master and is tasked with coming back holding a letter of recommendation. If she doesn't, things could get worse for her. On top of a month long trek across the desert to get there, Celaena has no idea what happened to Sam after her beating.
Celaena takes the month she has with the Silent Assassins to convince the Master to train her and along the way meets Ansel, another girl who is training to be an assassin and they build what Celaena thinks is the beginning of a solid friendship. When things take a turn at the Keep, Celaena has to make a decision that will impact how she interacts with people going forward. It is also one that helps her in the long run. As she ends up saving the Mute Master, he recognizes her strength and provides her with a way to get back her independence/freedom from Arobynn.


The Assassin and the Underworld by Sarah J. Maas
My rating: 5 of 5 stars

In The Assassin and the Underworld, Celaena has returned from the desert and is being swept back up into the arms of the guild….or at least Arobynn. All the things she wanted to say to him upon her return are held back as she realizes just how much she missed having the luxuries she was used to living with Arobynn. As she realizes Sam is perfectly fine and has spent the summer at the Keep, Celaena is confused and angry.

 I loved seeing the change in the relationship between Sam and Celaena. He clearly cares about her and she finally understands just how much. Once Sam reveals what he told Arobynn it would take for him to forgive him for the beating he gave them, the dots connect for her. At the same time, Arobynn has decided to give Celaena a gift…of a contract. She is to eliminate someone who has been supporting slavery in the kingdom and Celaena jumps at the opportunity to hurt the efforts. Little does she know that Arobynn has been playing her and when she realizes just how manipulative Arobynn is and has been with her that's all the push she needs to pay him off and tell him she is leaving. She also pays off Sam's debt which allows them to get out from under Arobynn's thumb, or so they think.


The Assassin and the Empire by Sarah J. Maas
My rating: 5 of 5 stars

In The Assassin and the Empire, Celaena is finally free. She has her own apartment, the love of Sam and a plan with Sam to move away. In a last attempt to get away from Arobynn and the guild, Celaena pays them off with the remaining savings she has and because of this, Sam feels like they need to take one final job to give them some money to fall back on when they move. With that in mind, Sam agrees to take a job that includes eliminating the leader of the crime lords, Jayne and his second in command, Farran. Celaena isn't sure this is the right thing to do but agrees even though she knows Farran is sadistic and very dangerous.

Going into this one I knew what was going to happen because I have already read Throne of Glass but OH. MY. GOD. It broke my heart to read what happens and eventually see just how evil Arobynn is. As the novella wraps, I could see how Celaena is hardening herself and preparing herself to face the salt mines.  She will always have memories of Sam and he has made her realize she is more than just an assassin.   His memory is also what she will continue to use to push her to survive.

In short, this sums up everything I can say about these novellas: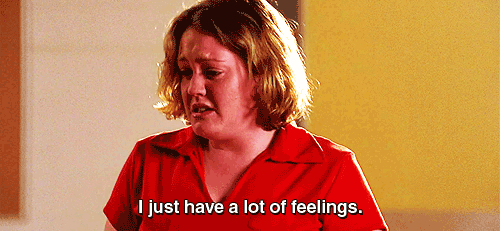 If you haven't read any of these and loved ToG, you will definitely want to read them. If you haven't yet read anything by Sarah Maas, what the heck are you waiting for?

View all Erin's reviews
Related Posts