Time Between Us by Tamara Ireland Stone
My rating: 4 of 5 stars
4.5 stars!!
I can admit it… I haven't really read a lot of time travel books, so I was a bit leery going into this. I don't know what I was thinking. I absolutely loved it.
Anna lives in 1995 in Chicago.
Bennett lives in 2012 in San Francisco.
They were never supposed to meet.
Bennett has an incredible ability to travel through time. There are a few catches to the whole process, but as long as he stays within the years he's been alive, he's never had any trouble, and I thought this was a wonderful twist to the story.
He shows up in Chicago in 1995, seemingly out of nowhere. Anna first encounters him on the bleachers while she runs one morning, only Bennett says it wasn't him. The bulk of the story takes place during this time period and it was wonderful to relive all the things that were going on back then… the music references and concerts!
After something happens that forces Bennett to spill his secrets to Anna, they grow closer. I couldn't help but feel nervous for these two, simply because Bennett was somewhere he wasn't supposed to be and Anna was falling for him completely.
I'm not sure what I'm supposed to do with this information. Tell him to leave? Tell him to stay? But I don't have time to consider any other alternatives, because he scoots in closer and brings his hands to my face, and I fall back into the bookcase as he kisses me with this intensity-like he wants to be here, and if he kisses me just long enough, deeply enough, none of what he just said will actually be true. And as much as I know it's all true and that it's incredibly stupid to feel this way about someone who doesn't belong here-who, when he leaves, will hardly be a plane ride away-my hands leave the Berber carpet, find his back, and pull him toward me until I'm flat against the shelves. Because he's here now. And because I'm pretty certain I don't want this to stop. Ever.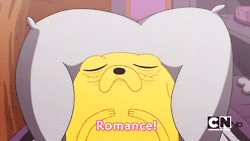 After something happens and both Bennett and Anna test his abilities by changing the past and breaking his personal rules for his ability, I swear I read with a ball of nerves resting in my stomach, waiting for something to happen. I mean, they are messing with fate and I've seen that movie The Butterfly Effect. Just saying.
I really enjoyed the characters – definitely Anna, while I found myself a bit angry with her a few times, I thought she was written really well. I did find myself emotionally attached to her and her feelings so she obviously worked for me.
Bennett, once we got to know him was sweet and protective and caring and while their relationship wasn't born of the normal, he made the effort to try and give her the normal as well as the spectacularly grand and unbelievable.
One thing I would have liked to know more about is the manifestation of his ability. We get a brief explanation, which works for the book, but being naturally curious you wonder if there is anyone else like him, who has this talent as well … where did it come from, why him… those kinds of things. I myself would have a hard time accepting the ability without doing tons of digging and trying to find out why me.
I also would have liked to know what happened with Anna in her previous life… why in the prologue does she give him the letter and what made her first choice not the right one for her.
I think what is most intriguing about this book is the idea of time travel itself and changing history… 'what if' … what if you could have made a different choice in life, what if you could change the outcome of an event. All these things are intriguing and can't help but make you as a reader think of the way things might be different in your life if only…
Once I started this book it was hard to put down, like I said, I turned page after page nervous for these two while reading. If you're looking for a sweet contemporary YA romance than this is just the thing for you.
Related Posts