Reluctant Surrender by Riley Murphy
My rating: 3 of 5 stars
Ok… so I'm stretching and giving this book 3 stars. I figured I can't give it 2 because I stayed up late the last two nights reading it, but I can't tell if it's because I really was into it, or if I was just powering through it to get it done with. LOL
*sigh*
I really actually like bdsm books and this one is actually good, I just couldn't get into it. I didn't feel like the chemistry between the two characters was believable at all and they both actually rubbed me the wrong way for most of this book.
I get the idea of bdsm and this book does a really good job of explaining the draw of it for people. but it all felt very … clinical to me. Quite often throughout this book, I found myself skimming, and that's a bad sign. That means I'm not riveted by the story or the characters.
I also couldn't keep my hackles from rising a couple of times when Ethan would talk to Colin.
"Colin be a good girl and go do your nails. I'll call you when dinners ready."
As my BFF said… which nail… this one??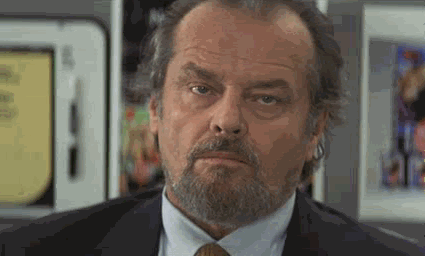 At times it felt very fatherly for me, and I get the basis of that for these characters. I really do, but it just didn't work for me.
When we first meet Colin… yes, Colin is a girl – this is not M/M (even though I had to catch myself going that's a dude's name!) She's this tightly wound woman who has a few secrets. The attraction between her and a well known Dom named Ethan White is instant… or so I'm told. I just didn't feel the chemistry as I said earlier.
Something happens that forces Colin to participate in a 10 day BDSM 'tapas' "small bites of erotic D/s scenarios with Ethan leading her way. Ethan senses the challenge in her, quite often referring to her sassy or bratty. She's a strong character with an idea that she will participate in this 10 day experience and move on. Of course that doesn't quite happen.
Of course Ethan's past comes back to haunt him and put a damper on his and her happiness.
Overall the book was well written and the story was pretty good. I don't even know who to recommend this to, the sexy stuff was ok for me, and while I liked Ethan, I didn't love him. Apparently I don't take well to being given orders.
I will say that there was one passage in this book I highlighted because I loved it.
"How do you make something so outrageous seem normal?"
He let go of her neck and brought his hand to the top of her chest. It was a kind of hold. Pressure but no force. "Who defines normal? You? Society? Your Parents? Your neighbors? Who?
"I-" She frowned because now that she thought about it she had no answer for him. "I don't know."
He pressed his jaw against her temple. "Here's something you do know. My normal is as follows. I like to spank, suck, fuck, cherish, challenge, discipline, correct, entice and control my woman. You may think that seems demeaning. I know you like that word, but I'm smart enough to know there's no honor in degrading a girl who thinks she's worthless. I make sure my woman knows her value because I don't do all these things to her, I do them for her. There's a vast difference between the two."
That right there is something I had to reread to enjoy a second time.
Related Posts