On Dublin Street by Samantha Young
My rating: 5 of 5 stars
I already know that I'm not going to do this book justice with my review. If I could give it more than five stars I would simply because it was exactly what I have been looking for lately.
My search has been going on the last couple of weeks… I was looking for something sexy, hot, witty, and touching. Nothing was fitting the bill for me, but then someone tweeted me and said 'you have to check out On Dublin Street.' So I loaded it on my ipad and got on the treadmill. I swear I had to slow it down just so that I could tweet all my status updates on goodreads. And if you think 16 status updates is a lot, you should see all my highlights to the book!
Jocelyn Butler left her life in Virginia after a tragic accident left her orphaned, taking up dual citizenship and moving to Scotland. She has successfully kept everyone at arms length, even her best friend Rhian. Afraid of being hurt and the what the future might hold she manages to not form any real relationships … until she meets her new roommate Ellie.
I was warned about Braden… I was told I would love him. I did… From the very first scene in the taxi to the very last scene of the book, I couldn't get enough of this guy.
Braden is the guy in the city that everyone wants a piece of. He's used to women throwing themselves at him and people giving him everything he wants.
A strong masculine face stared into mine -sharp jaw line, a cleft chin, wide cheekbones and a Roman nose. Dark stubble shadowed his cheeks and his hair was kind of messy. Altogether, his rugged unkemptness seemed at odds with the stylish designer suit.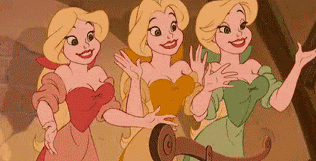 But that's not all… this guy is funny, sexy, dirty and I loved every single bit.
"I can't get the thought of you beneath me, and that hair spread out across my pillow while i move inside you, out of my head."
Oh. God.
"But I think mostly it's your eyes. I want something from them that no one else gets from them."
"And what's that?" I asked, my voice low, almost hoarse. His words had affected me as deeply as any aphrodisiac.
"Soft." His own voice had deepened with the highly sexual atmosphere. "Soft the way only a woman's can be after she's come for me."
I gulped inwardly. Outwardly, I titled my head to the side wit ha wry grin. "You're good with the words, I'll give you that."
"I'm good with my hands. Will you let me give you that?"
But he's not perfect and we find that he has his own issues that make him believable as a character.
Despite Joss's attempts to keep both Ellie and Braden away emotionally, she fails miserably.
I really actually liked Jocelyn and that's a big thing for me in books like this. Here is a girl who had everything, and then lost it. She didn't sit around and feel sorry for herself though. I mean, initially she did… but she turned her life around. Acknowledging that she needs help and instead of leaning on her friends she seeks out a therapist and we see snippets of her progress with that and I loved those little parts – the self awareness she has regarding her issues is really well done and really just made the story for me because she wasn't this weak woman who blamed the world for what her life was.
Samantha Young has given us a book with really well developed characters and a story with layer after layer of depth that slowly unravels to give us an incredibly weaved story. Above all this is a love story, with touches of angst and friendship. I can't recommend this enough and I look forward to many more Adult Contemporary books from this author.
Dear Samantha Young: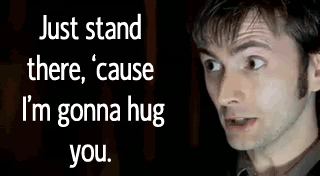 Related Posts