Exposed to You by Beth Kery
My rating: 3 of 5 stars
I was really excited about this book… I blame my friend Kassiah. She pointed the book out to me and then we waited and waited for the release day. I dove in right away.
"What would you do if the sexiest man in the world was bent on bringing you unbearable pleasure again and again? Joy Hightower wasn't sure she could survive the experience…or live without it."
This book starts with an incredibly hot scene. Joy is an artist and teacher and is helping her uncle Seth on the set of a movie where she unknowingly is applying a body tattoo on the 'it' star in the industry, Everett Hughes.
Joy does something completely out of character, but for some reason she just can't help herself. It doesn't help that she just received life altering news … She knew she'd never see this man again so she succumbed to the desire she felt.
Everett isn't your typical Hollywood star. He's not in the industry for the fame or the money, he actually loves what he does. He appreciates what he has but he feels like something is missing. When he meets Joy he's immediately drawn to her. But then she disappears until a chance meeting 14 months later. He immediately takes advantage of the opportunity to reconnect and asks her to attend his premiere for the very movie she met him on.
Joy from the very beginning has intimacy/emotional issues that began when she had to deal with the death of her mother and face the fact that her father abandoned them. Everett is determined to break down those walls.
Without getting into a lot of the details that might spoil this story for you, there is a lot of back and forth where he pushes her boundaries sexually in order to get an emotional response from her. Everett is confident in his sexuality and he knows what he likes. There were A LOT of hot scenes in this story… or they would have been, but as some of you may know, I'm a word person… one little slip and it takes me out of the story. The problems I had with this mainly had to do with word repetition. This girl had so much 'liquid heat' or 'liquid warmth' down below that I kind of worried a bit for her.
Also… there was one line that legit made me cackle when I read it…
"Spellbound by the vision of his long golden penis…"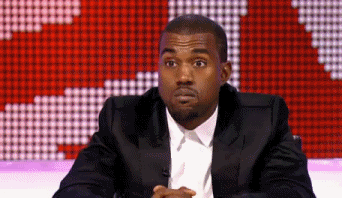 I found myself at times skimming this story, yes, even through the naughty bits and so I was a little disappointed that I didn't like it more.
The characters were well done and the story was okay. As I said, I think that the writing itself is what pulled me out of the story. This is the first book my Ms. Kery I've read, so it could just be that I'm not a fan of her style.
Definitely give this a read if you like lots of naughty (Everett is a machine) with some heavy, emotional angst. Everett and Joy might just be a couple you will enjoy reading about.
Related Posts