Dirty Little Secret by Jennifer Echols
My rating: 4 of 5 stars

This is probably a 3.5 star for me. In fact, I wasn't sure I was going to read this. I cringe when anyone even mentions country music and it's all over this story. A couple friends had mentioned that they read it and loved it and to be honest, I've only ever read one other story by Echols (Going Too Far) and I loved it. So I dove in one afternoon.

Bailey Wright is the black sheep of her family. Over the past year, she's cut off all her hair, dyed it black, started going to parties, dressing provocatively, dating losers, and ultimately getting in an accident that could have been more serious than it had been.

The trigger to all this?

Her sister is being billed as the next up and coming country superstar at the age of 16. She's jealous right? Well… not exactly. See Julie and Bailey had been touring the bluegrass circuit since they could walk, trying to make a name for themselves as a duo. When the record execs came barreling in, they didn't want Bailey the fiddle player anymore. And they didn't want her out playing music anywhere either. And her parents agreed to this. Bailey had to lay low so that no one would see how she was pushed out of the picture. AND HER PARENTS WENT ALONG WITH IT…. did you catch that?

While Julie is out touring with the big names, Bailey is pushed off to her grandfather's house to help him for the summer with the threat that if she screws up they will take away her college tuition. Even with that threat looming her grandpa gets her a job working with a touring group that dresses to match the era of the music as they work parties and malls and the like. There she meets Sam. The "heartbreaker". Sam immediately identifies her talent and demands that she play with his band… and suddenly she's thrust into the spotlight in Nashville, playing at bars, but also getting to know Sam a bit. Or at least she thinks she knows him.

Conflicts arise… of course. The other band members aren't completely sold on her… her sister isn't speaking to her, and it seems her parents have completely forgotten about her, focusing all their attention on their golden child.

Let me start with the things that bugged me about this. Ultimately, I didn't buy what her parents did. I just don't think that based on their upbringing that that is something they would have done to Bailey. Their actions didn't ring true to me. Were they desperate for the girls to make it big? Yes… maybe… I'm not sure. I didn't ever get that feeling or sense. It never really was explained all that well in her back story that they would do anything, even ask their other daughter who is as equally as talented to give up the one thing that she loves in order for her sister to succeed. The reasoning behind the record execs demand was horribly weak and forced to me, making drama where there most likely would never have been in real life.

Also, the things that her sister and her family were so upset with her over were so lame I can't even understand it. They were mad that she cut off her hair? They were mad that she ultimately was in an accident with her loser boyfriend who was high? Well, she wasn't driving and she states that she didn't know he was … I don't understand why the extreme, over the top reactions by the family. Completely shutting her out and not involving her in anything… And do they not recognize the damage they are causing to Bailey's self-esteem and drive? Parenting at it's finest.

Enter Sam. I wasn't at all sure what to make of Sam. I loved that he had the drive and desire to succeed (because I'm sure you have to have it at his level in Nashville) but at what cost. Was he putting that drive before any of his relationships? At one point Charlotte tells Bailey that Sam wears his heart on his sleeve. He's attractive and girls fall all over him (of course) so he's dated a lot, but deep down he has his own issues. His father is battling addiction and guilt weighs heavy on him for something he had no control over. Ultimately making the heart on the sleeve statement false. Only those that don't truly know him seem to think this is true, but Bailey seems to see deeper than that. Did he have his swoony moments? Absolutely. And he's so engaging and someone that people just seem to gravitate towards, even me as a reader. But in all honesty I struggled to determine if he was being truthful in how he felt about Bailey. Though he never made promises and he was quite upfront about what he wanted and his goals, I was never sure he wasn't just using her, and when it came down to it I really wanted him to prove me wrong… alas he didn't. Ultimately Sam lost me at one point … completely and he never fully won me back. Not even by the end.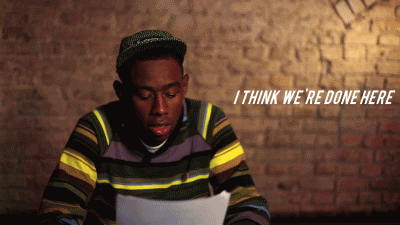 Those of you who read this and know me, will completely understand! 🙂

So I know I mentioned above that I'm NOT a country fan. Despite that, I was able to completely understand and get swept away by that aspect of the story… the preparation, the search for gigs, creating the perfect play list, interacting with the crowds. Performers have to love it and Echols does an incredible job of building that for us readers as if we're there in the crowd watching them play their hearts out.

Another thing Echols does well? She builds the relationship between Sam and Bailey wonderfully. Like I said… there is definite swoon.

Let me kiss you just this once,"…

and there was definitely some steamy stuff…

He faced me again. he was a lot taller than me, but because I straddled his thighs, our eyes were even with each other. He leaned forward until our foreheads touched, still gazing at me, so close and so dark that I could hardly see him. I felt his breath in my mouth as he traced down my neck with his middle finger, callused from holding his guitar string down, and unbuttoned the top button of my dress.

Overall, I really enjoyed the story. The pacing was really well done, there is no lag and the story continually moves forward. The main characters are pretty well developed, and before you know it, you're at the end, which, while it felt a bit rushed and predictable was still quite satisfying.

Definitely pick this one up if you're a fan of the show Nashville… I've heard it compares to that in some ways, but also if you're an Echols YA fan. I think it's just as enjoyable as the one other I've read of hers and absolutely worth the read.

Thank you to Edelweiss and MTV books for the advance copy for an honest review.
Related Posts