Between the Sheets by Robin Wells
My rating: 3 of 5 stars
2.5 stars. Everyone in America thinks that Emma Jamison was having an illicit affair with the president-elect when he died. She's become infamous for something she didn't even do and no one believes her.
She decides to move to small town Chartreuse, Louisiana to live in her grandmother's house. With grandma moved into the local old age home, she settles in, but still can't seem to escape the speculation and disapproval of the local residents. When her grandma starts dating the father of Max Duval, the local District Attorney who is up for re-election, people start talking.
Max and Emma have an instant connection of course… they both realize the implications of them pursuing anything, and in the beginning even Max doesn't believe that Emma is as innocent as she claims.
This book… I don't even know. I liked the idea of it, but it just fell short of my hopes. The story itself was incredibly drawn out and I found myself pushing my way through it because there was just so much. I think if this book were about 100-150 pages shorter I'd have enjoyed it a bunch more. There was just a lot of things that weren't all that necessary to the story I wanted to read. (way too much crazy grandma if you ask me)
One thing that irritated the bejesus out of me was the constant misuse of words on the part of Emma's grandma. I get that it was just the author trying to give her a bit of a quirk, but it got to be so tedious, I dreaded any dialogue from her grandma by the end.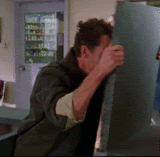 I liked Max… I liked that he didn't give up on Emma and I liked the end resolution I suppose, but there was just too much other stuff that really ruined the flow of the book for me.
If you don't mind convoluted love stories that feature a wacky grandma and a bit of a far-fetched plot – definitely give this a read.
Related Posts