Maybe you're new here… maybe you just haven't been paying attention. Either way, today We're going to share a bit of love for Leigh Bardugo and her amazing Grisha Series.  This book introduced me to the genre of fantasy and I couldn't thank Leigh more for that.  
Leigh Bardugo was born in Jerusalem, raised in Los Angeles, and graduated from Yale University. These days, she hides out in Hollywood and indulges her fondness for glamour, ghouls, and costuming in her other life as makeup artist 
L.B. Benson
. 

Her debut novel, 
Shadow & Bone
 (Holt Children's/Macmillan) is now a 
New York Times
 Best Seller.

What we said about Shadow and Bone (book 1)

Jaime – The plot was incredibly done, the characters were wonderfully written and the story will pull you in and when you get to the last page you'll be looking for more. If you are a fantasy lover, this book is a must read, and if you're not … well read it anyway because it's going to make you a fan of the genre for sure.
Erin – The world created in this story is amazing. I don't know how authors do it as I lack the level of creativity and imagination to develop this but…wow.

What we said about Siege and Storm (book 2)

Jaime – This book will give you the sweet swoons, the epic flails and the heart pounding action. It will give you incredible characters who are written with such detail and care and it will give you an incredible story to delve into, losing yourself in the world of Alina and the country of Ravka. 

Erin – Trust me when I say that this series is by far one of the best out there and you should get started reading it immediately – if you haven't already. 
We want to tell you the top three reasons you should be reading this series if you haven't already!
1. The Darkling – never have I ever felt so completely conflicted about a character in my life.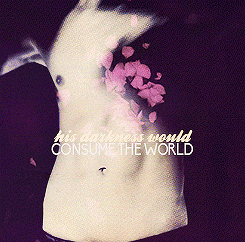 I blame Bardugo for my questionable love for this guy… he's evil… BUT he's so compelling and mysterious and evil and dangerous and we can't help but be a little bit obsessed with him.

But I suppose it isn't fair to focus only on The Darkling, because some of our favorite literary characters are in this series. Alina, Mal and Sturmond are epic in their own rights and we can't wait to see what Bardugo has in store for them. 

2. The writing – There is magic in the words that Bardugo puts on the page and each one is a masterpiece carefully crafted to ruin you for all other authors…  or at least make you flail and swoon. 
3.  The plot and world that Bardugo has created is so original and evocative and thoroughly well written.  It is so easy to connect with the story and the characters and it is so incredibly unique and intriguing.  I'm almost running out of verbs to use to describe it all.  
So if you haven't started this, then please, please, please go now and pick these books up.  I promise that you will fall in love with these characters and the story and the world that Bardugo has created.   
What would The Darkling have on his Christmas list? 
World domination and a black snuggie.
When do you hang up your decorations?
Usually not until December, though this year, I'll be on deadline so I probably won't be too ambitious.
Colored lights or white lights? 
White.
What's on your holiday wishlist this year? 
I like my gifts as impractical as possible—jewelry, perfume, anything with fringe.
What's your favorite holiday tradition? 
The holiday hootenanny! I'm lucky to know a lot of musicians, and every year, my friends and I get together for mulled wine and a sing along. We start with holiday songs but usually devolve into very loud renditions of Fleetwood Mac and the Violent Femmes.
Do you open gifts on Christmas eve or Christmas day? 
One on Christmas Eve, the rest on Christmas Day.
What's your favorite holiday movie? 
Die Hard. And I'm obsessed with the scene at the Christmas tree lot in A Charlie Brown Christmas. I know it's supposed to be all crass commercialism, but I always thought it looked so dreamy. Maybe it's also the idea of being a kid and just being allowed to drop by the tree lot at night?
It's midnight on New Year's Eve – you can kiss any celebrity, living or dead.  Who do you pick? 
Henry Cavill. I'd say Chris Pratt, but he's married to Anna Faris and I love her too. Maybe I can kiss both of them. Is this getting weird?
Now tell us a little about what's on the horizon for you? Are you working on something new? Do you have something coming out soon? 
SIX OF CROWS comes out in fall of 2015. It's set in the world of the Grisha Trilogy, but features a new cast of characters in a different country. I've been describing it as my "misfit crew tries to pull off impossible heist book." I'm revising that right now and I'll be starting on the sequel early next year. I also have something else cooking, but I have no idea how it's going to go so I'm keeping it quiet for now—just in case I fall on my face.
To celebrate the holidays, we've got an amazing gift pack for one lucky winner – a set of all three books in this series, signed by the author! 
** You must be a follower of the blog via email **
Related Posts