Publication Date:  March 25, 2014
Summary
When emotions are erased from the world, creating a civilization of mindless drones, only those with fury can survive.
On the same day each year Josephine Luquet wakes naked, shivering and covered in blood that is not her own. Under the cold gaze of the blood moon she is someone else entirely, but when dawn breaks her memories flee and she is left with only an icy horror, a burning fury. Amid a sea of drones, she alone hasn't been cured. 
It will be the same each year: atrocities forgotten, truths hidden and pieces of herself left to die.
He isn't like the other drones. With secrets whispering behind his eyes and a hunger for all things Josephine, he is the only one determined to help her discover the truth before the next blood moon rises. 
But time is running out. Is Luke willing to risk his life to be near her? Does he truly understand what violence she is capable of? 
Raw and full of passion, Fury is a story of love in a dystopian world, and how much we are willing to forgive in the struggle to remember our humanity.
About Charlotte
Charlotte grew up with her nose in a book and her head in the clouds. At fourteen, her English teacher told her that the short story she'd submitted was wildly romantic, so she decided to write a novel. Thus began her foray into epic fantasy and dystopian sci-fi, with sweeping romances, heroic adventures, and as much juicy drama as she could possibly squeeze in.
Her first novel, Arrival, was published at age seventeen, and was followed by Descent, which launched The Strangers of Paragor series, an adventure fantasy for teenagers.
She then wrote her first adult fantasy novel, Avery, the prologue of which came to her in a very vivid dream. Her second adult novel, Fury, is the first in a romantic science-fiction series called The Cure, set in a dystopian future.
Charlotte currently lives in Sydney, having just finished a Masters in Screenwriting from the Australian Film, Television & Radio School. With her television pilot script, she won the Australian Writer's Guild Award for Best Unproduced Screenplay of 2013. She will, however, always be a novelist at heart, still unable to get her nose out of the books.
We definitely have to take a minute to thank Charlotte for answering our questions.  I have to admit, I'm glad to see there will be some more romance in book two and the fact that she likes bad boys….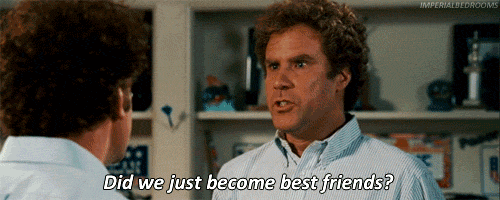 Get to know her a little before you read my review!
If you could introduce one of your characters to another character from another book, who would it be and why?
Ooh, great question. I would love to introduce Josi to Ava, the protagonist in 'Avery'. They're both super strong women, and they would either immediately fall in love with each other, or there would be some serious conflict happening. Who knows?
Do you have any writing quirks?
I'm a much better writer at night. Not sure if that's a quirk or not… I love having a glass of red, putting on some moody music, and getting totally emotionally carried away while I write. It's actually incredibly embarrassing, and if anyone were to ever catch me in the act I would immediately die of humiliation.  
What is the one thing readers would be surprised to learn about you?
That is a tough one. I don't find myself remotely surprising — in fact I find myself incredibly boring. Possibly why I love to write? Umm… They certainly would not be surprised to learn that I'm a total romantic at heart. That I love sci-fi and fantasy. That I secretly wish I existed in my books, despite all of them being set in really dangerous worlds.
What authors have influenced you?
Guy Gavriel Kay, Melina Marchetta, Pierce Brown and most of all Laini Taylor — I love her.
What are you currently reading? What books boys (besides your own because Luke was pretty swoony) make you swoon?
I'm currently reading Half Bad by Sally Green. It's excellent. The protagonist, Nathan, is getting more and more swoon-worthy the more I read. Akiva from Daughter of Smoke and Bone. Sigh. He's my ultimate. Or Peregrine from Under The Never Sky. Or Darrow from Red Rising. And there's always my old favourite — Wesley from The Princess Bride.
Do you have any advice for aspiring writers?
Be passionate, be disciplined, be determined and be very, very brave.
Do you have a dream cast for Fury?  If so, who?
Hmmm…. Well I think Mia Wasikowska would be amazing as Josi, despite having blond hair. And I'm biased, as she's Aussie. For Luke…. I do enjoy a bit of Alex Pettyfer… or Sam Caflin (I love British boys). I don't mind — I don't really imagine what my characters look like in too much detail, so any actors with charisma and talent – and a whole lot of on-screen chemistry – would please me no end.
How did you come up with the idea for Fury and what made you want to write it down?
I had the idea of Josephine's character before I had anything else. I knew I wanted to write about a woman who believed she was transforming into a monster, and was completely traumatised by it. The world took shape when I understood that Josi was possessed by her emotions — so the world needed to be a counterpoint to that, which was how I came up with the idea of a world in which emotions are fading from existence.   
What was your favorite scene to write and why?
I always love writing the romantic scenes in all my books — the big emotional scenes between Luke and Josi were a total thrill for me in writing Fury. They challenge me the most, make me feel the most, and so always come to mind when I think about the book. I loved writing the scene where Josi admits her feelings for Luke, and then I also really loved writing the scene at the end before she's about to turn, and she realizes that it doesn't matter how badly Luke has betrayed her — she still loves him for all the things he's given her.  But to be honest, this book was a real treat for me to write, so basically any scene with Luke and Josi in it (which is pretty much the whole book) was fun. I think that happens when you really connect to your characters, and feel like they're really connecting with each other.
Did any of the characters surprise you at any point?  Did they say or do something that you didn't really expect them to?
Constantly. Every scene. I honestly have no idea where their behavior or dialogue comes from — sometimes I feel like they're teaching me about themselves, and I'm just along for the ride. I never plan my scenes, so they tend to unfurl without me even understanding how. 
Can you give us any hints on what to expect for book 2?  Seriously…we need to know what happens to Josi and Luke.
Haha, all I will say is that Book 2 is set in the west… It is shaped around the idea of the sadness cures, and our relationship with melancholy. There will be a whole cast of new characters, but of course it will still take place from both Josi and Luke's point of views. And it will be really, really romantic.
Speed Round:
Coffee or Tea – Tea
Cake or Pie – Pie
Chocolate or Vanilla – Chocolate
Biggest Pet Peeve – People being cheap with money.
Favorite Word – Amorous
Favorite Song – The Pills Won't Help You Now by The Chemical Brothers
Favorite Holiday – South Africa on Safari
Dream job (other than what you are doing right now) — Screenwriter. But actually, my dream job is novelist.
Good boys or Bad boys – Bad. Unfortunately. Hence Luke.
Night owl or Morning Person – Night Owl
Erin's Thoughts
My rating: 4 of 5 stars

When I read the summary for Fury by Charlotte McConaghy I thought it sounded intriguing and while I hadn't heard anything about it, I decided I wanted to check this one out. I have to say, I opened this up and as soon as I did, I wasn't able to put it down. The characters and the story pulled me right in and I couldn't put it down until I finished. Even now I am excited to see when book two will come out.

The world has been changed by the decision to force "the cure" on its citizens. Now, people don't feel emotions and the intent was that it would eliminate the problems happening due to how people reacted. This decision actually created another level of problems in that people now don't feel anything and react inappropriately to things going on around them. As Josi calls people, they are a bunch of drones. What I would have like to have known is more about the decision makers and what the catalyst was to figuring this was the right solution. With that said, I though McConaghy did a great job building out the background of the creation of the cure and the goal behind the end result.

The book transitions well from different points of view as well as from the past to current time. Through all of this, I was able to see how things got to be as they are for Josi as well as see things from the other characters perspectives…which added to the story. The story starts out with Josi/Josephine, the main character, interacting with Anthony, her shrink at the asylum she is in and we begin to find out more about why she is there. Because she is telling Anthony her story, the flashbacks give us her past as well as more information about her relationship with Luke, her boyfriend and the person Josi believes will come save her.

Josi has grown up being shuffled around to various foster homes and when she was placed in a house that had a boy who did something horrible to her, she reacts and is turned in as someone with a rage issue. This was the action that changed things completely for Josi as when she is turned in; she is given to the scientists in charge of the cure to be used for testing.

Every year on the same day, Josi loses herself completely. She wakes up naked somewhere random with only brief memories of what happened the night before and it is because of this, she ends up meeting Luke and ultimately ending up in the asylum she is in. As the present time creeps closer and closer to that horrible day, both Josi and Luke are working to figure out how to manage this. They both know that this may be the last chance they have to save Josi from the beast that takes over every year and they are willing to do whatever is needed.

Luke is an interesting character and I really liked him. His story was interesting and I thought the way he and Josi met was great. Additionally, I know he had some secrets but I have to say that I appreciated the fact that he came clean to Josi before the end of this story. He is clearly willing to do whatever he needs to in order to save and protect Josi.

An added layer to this story is the idea that there is a rebellion "out there" somewhere that included other people that were fighting the idea that the cure was the answer to the issues of the world. I hope we get to learn more about them in the next story and where this one left off, I have an idea that we will.

I have only touched the tip of the iceberg with this review and that's mostly because I don't want to give anything away. I think McConaghy does a great job of revealing bits and pieces of the story but I do have to say, there is a pretty big cliffhanger at the end of this book. I am really looking forward to the next book of this series and can't wait to see where McConaghy goes with this story.

Thank you to Netgalley and Momentum Books for the review copy.


Related Posts