Valkyrie Rising by Ingrid Paulson
My rating: 4 of 5 stars
How much do I want a sword and a Tucker Holloway for myself… Very much is the answer to that question.
In Valkyrie Rising, we meet Ellie. She's going to be spending the summer in Norway with her grandmother. Her almost perfect brother will be joining her, but what she wasn't expecting was her Graham's best friend Tuck joining them for several weeks.
Ellie's arrival coincides with some mysterious disappearances in the area and everyone is on edge. Boys are going missing on a daily basis and certain people have their suspicions…
When Graham goes missing, Ellie will do anything to get him back, including working with Tuck to make it happen.
I really loved the building relationship between Tucker and Ellie. Not only the romantic aspects but the banter and the friendship. It was obvious that they had feelings for each other from the very beginning, but knowing that it wasn't just a physical relationship made it even more gratifying. AND while romance is in this book, it isn't the basis of the book and Ms. Paulson didn't forget about the story just to give me tons of swoony lines. But we did get swoony lines…
Like this:
"And I'm assuming you know losing you scares me more than anything." The words seemed to surprise him as they tripped out of his mouth.
and
"Crazy about you, Ells," Tuck said, breaking away and kissing my forehead. "Been fighting it for as long as I can remember." He towed me toward the front of the house, but I dragged my feet, not ready for the night to begin and seriously needing a moment to fix my shirt.
"Why? Why didn't you just tell me?"
"Scared."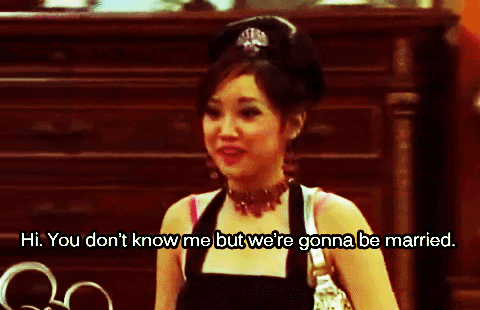 Tucker being Graham's best friend really adds a wrench into the romantic aspect of the story because I can imagine the indecision Tuck might have had… risk his friendship to pursue the girl or forget about the girl. And with Graham as protective of Ellie as he is it only made the decision harder.
I don't know much in the way of Norse Mythology or the history of the Valkyrie's and Odin, so I was kind of blind going into this story and while we get pretty solid basics, I think I would have liked some more information.

I think part of me was angry that Ellie's grandmother didn't tell her anything and kind of left her in the dark to figure things out on her own, so maybe I'm exactly where Ellie is in the way of knowing what she needs to know!
At 16, Ellie is just learning her heritage and history. She's the first Valkyrie in 1000 years which makes her important, and even at her age, she's strong. I'm hoping that in the next book Ellie gets a bit more inquisitive. I get that she was wholly unprepared for what her life becomes, but I kept waiting for her to just kick ass, instead, it never really happened.
What we do get is the beginning of a series with some incredible promise – The plot is original and unique and the characters, with some more growth might eventually become some of my favorites. I really enjoyed the dialogue and the budding romance and I'm really looking forward to see what Ms. Paulson gives us in the next in this series!
Related Posts