I know… I know… As if you don't have a million and one memes to follow! BUT we're hoping that you might want to participate in just one more!  
If you're like us, you read a lot… you add a ton to your 'to be read' lists and you sometimes forget about some amazing things because they get pushed down either your favorites list or that pile of books you need to read.  That doesn't mean those books are no less amazing!
This is a way for us to highlight books that are older that maybe don't get as much recognition now because they have been out for a while.  Books that we read and loved or books that have been on our To Be Read lists for ages, but we just haven't gotten around to them yet.  
On to the details – Pick a book… any book that meets the following criteria:  
1.  Must have been published at least 2 years ago or 
2.  Preferably is still in print or available to read
Grab our button or make your own then simply feature it on your blog… See the example below, and then come back here and link us up!! AND Spread the word!!
Jaime's Pick
ALICE BLISS
By: Laura Harrington
Publication Date: June 2, 2011
So basically this book had be bawling like a baby within the first 30 pages. BUT it is a beautiful and amazing story. I can't recommend it enough.  I have to thank Liza from WhoRUBlog for pushing me to read it and I hope you'll go get this one and give it a try.
Tomboy Alice Bliss is heartbroken when she learns that her father, Matt, is being deployed to Iraq. Matt will miss seeing Alice blossom into a full-blown teenager: she'll learn to drive, join the track team, go to her first dance, and fall in love—all while trying to be strong for her mother, Angie, and her precocious little sister. But the phone calls from her father are never long enough. At once universal and very personal, 
Alice Bliss
 is a profoundly moving story about those who are left at home during wartime and a small-town teenage girl bravely facing the future.
ABOUT LAURA
Laura Harrington's award winning plays, musicals, operas, and radio plays have been widely produced across America, in Canada, and Europe in venues ranging from The Zipper Factory in NYC to Houston Grand Opera to the Paris Cinemateque. She is the 2008 Kleban Award Winner for most promising librettist in American Musical Theatre. Harrington has twice won both the Massachusetts Cultural Council Award in playwriting and the Clauder Competition for best new play in New England. Additional awards include a Boston IRNE Award for Best New Play, a Bunting Institute Fellowship at Harvard/ Radcliffe, a Whiting Foundation Grant-in-Aid, the Joseph Kesselring Award for Drama, a New England Emmy, and a Quebec Cinemateque Award.

Laura teaches playwriting at MIT where she was awarded the 2009 Levitan Prize for Excellence in Teaching. She has also been a frequent guest artist at Tufts, Harvard, Wellesley, and the University of Iowa.
Erin's Pick
THE BODY FINDER (The Body Finder #1) 
By: Kimberly Derting
Publication Date: March 16, 2010

This series has been a favorite of mine for a while now and if you haven't read it you should definitely do so now.  There is a paranormal spin to this series that kept me interested and wondering what would happen next.  And you all know I love swoony boys and Jay is one of the swooniest…for real.  Derting pulled me into the mystery and made it so I couldn't put this book down.  And then I had to immediately pick up book two.  This series is now complete so you can dive right in with no delays.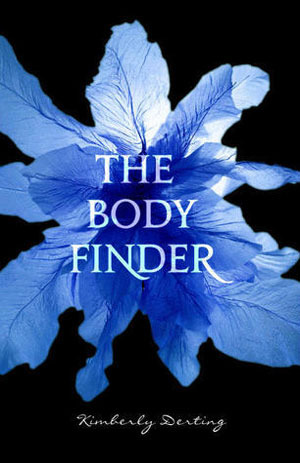 Violet Ambrose is grappling with two major issues: Jay Heaton and her morbid secret ability. While the sixteen-year-old is confused by her new feelings for her best friend since childhood, she is more disturbed by her "power" to sense dead bodies—or at least those that have been murdered. Since she was a little girl, she has felt the echoes that the dead leave behind in the world… and the imprints that attach to their killers.
Violet has never considered her strange talent to be a gift; it mostly just led her to find the dead birds her cat had tired of playing with. But now that a serial killer has begun terrorizing her small town, and the echoes of the local girls he's claimed haunt her daily, she realizes she might be the only person who can stop him.
Despite his fierce protectiveness over her, Jay reluctantly agrees to help Violet on her quest to find the murderer—and Violet is unnerved to find herself hoping that Jay's intentions are much more than friendly. But even as she's falling intensely in love, Violet is getting closer and closer to discovering a killer… and becoming his prey herself.
ABOUT KIMBERLY
Kimberly is the author of the BODY FINDER series (HarperCollins), THE PLEDGE trilogy (Simon & Schuster), and THE TAKING trilogy (HarperTeen). She lives in the Pacific Northwest, the ideal place to write anything dark or creepy…a gloomy day can set the perfect mood. She lives with her husband and their three beautiful (and often mouthy) children who provide an endless source of inspiration.
Related Posts