You all might be aware of my Katja Millay love… she's so awesome.  She is not only a talented writer but she has amazing taste in books.  I regularly check in with her to see what she might be reading!! 
I still remember when I started The Sea of Tranquility and it's been a while, but I was on a work trip and I started it the evening I checked into my hotel.  I refused to put it down once I started and I read it straight through, simply ordering in room service and staying up way too late, but I didn't care… I had to finish!  And when I did, I couldn't believe the story was done.  So of course I stalked found Katja online to share my love of her story and her characters with her… and the rest, they say, is history. 
When I first asked Katja if we could do a podcast with her, we talked about what kind of wine we'd be drinking and did we have to dress up… LOL I had to let her down gently and tell her that we actually do these without video but we encourage any kind of wine.  
We were so incredibly excited to sit down and chat with Katja about The Sea of Tranquility as well as what she has coming up on the horizon and some of her favorite books – But first let's tell you a little bit about The Sea of Tranquility  Then – have a listen! 
I live in a world without magic or miracles. A place where there are no clairvoyants or shapeshifters, no angels or superhuman boys to save you. A place where people die and music disintegrates and things suck. I am pressed so hard against the earth by the weight of reality that some days I wonder how I am still able to lift my feet to walk.

Former piano prodigy Nastya Kashnikov wants two things: to get through high school without anyone learning about her past and to make the boy who took everything from her—her identity, her spirit, her will to live—pay.

Josh Bennett's story is no secret: every person he loves has been taken from his life until, at seventeen years old, there is no one left. Now all he wants is be left alone and people allow it because when your name is synonymous with death, everyone tends to give you your space.

Everyone except Nastya, the mysterious new girl at school who starts showing up and won't go away until she's insinuated herself into every aspect of his life. But the more he gets to know her, the more of an enigma she becomes. As their relationship intensifies and the unanswered questions begin to pile up, he starts to wonder if he will ever learn the secrets she's been hiding—or if he even wants to.

The Sea of Tranquility is a rich, intense, and brilliantly imagined story about a lonely boy, an emotionally fragile girl, and the miracle of second chances.


And have you seen the trailer? Check this out!
[youtube http://www.youtube.com/watch?v=4IygnuIoobE]

ABOUT KATJA
Katja Millay graduated with a degree in film and television production from New York University's Tisch School of the Arts and has worked as a television producer and film studies & screenwriting teacher. Her debut novel The Sea of Tranquility was a recipient of the American Library Association's Alex Award and was named one of the Best Books of 2013 by the School Library Journal. She currently resides in Florida with her family.
So now… grab a drink, sit back and have a listen!! When you're done, let us know what you think in the comments!!
While you're here, subscribe to The Swoony Boys Podcast in iTunes.
Warning! This podcast does contain some spoilers for the The Sea of Tranquility, so if you haven't read it yet (what are you waiting for?!?), you might want to wait to listen until after you have. But really, Katja Millay is so awesome, you don't want to wait.
Podcast Notes
Katja lets us know what The Sea of Tranquility is about.

Everyone makes fun of Kassiah for whining to Jaime about the angst.

We find out where the idea for The Sea of Tranquility came from.

Katja tells us her favorite scenes

Katja lets us know how things evolved as she wrote the story, then she talks outlines.

We find out Katja's favorite secondary character.

We learn which characters surprised Katja.

Katja lets us know how she felt when The Sea of Tranquility was finished.

We flail over Josh Bennett.

We talk about books that we're loving right now.
Katja plays a little word association game with us.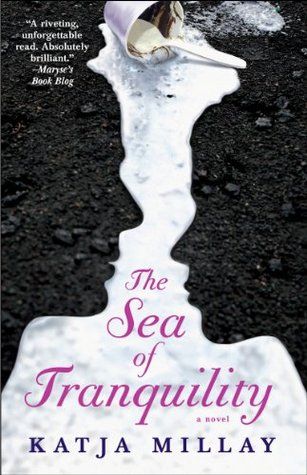 Win a Signed Paperback copy of The Sea of Tranquility!

(Sorry…..US Only)
Related Posts