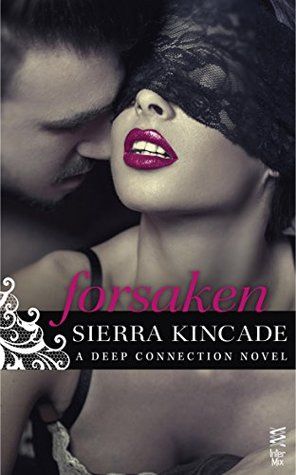 Forsaken

by Sierra Kincade
(Twitter, Goodreads)Also by this author: The Distraction, The Confession, Forsaken, Forsaken, Forbidden
Published by Penguin on October 18th 2016
Genres: Contemporary, Fiction, General, Romance, Suspense

His job is to find her, not to fall for her...

Marsella Talent has been on the run for two years, ever since her father thrust a ledger into her hands and told her to run from the police swarming their family restaurant. Now, with the cops and her father's men desperate to get their hands on the book, she knows she can never go home.

Jake never thought he'd see Marsella again, not after he helped her escape the night of the sting operation targeting her father, August Talent. So when he stumbles upon a mysterious woman named Cassie, the spitting image of Marsella, he knows he has to gain her trust to finally make up for the mistake he made years ago.

Only the closer he gets to her, the more irresistible he finds her. And soon he realizes he'll have to make a choice—prove his loyalty by getting back the ledger, or save the woman that he's growing to love...
I loved loved loved the Body Works series (and if you haven't read them do it!) so I seriously can't wait to get this one!!
 So…What are you waiting for this week?
Waiting on Wednesday is a weekly meme hosted by Breaking the Spine – make sure you head over and see what other people are waiting for
Related Posts