The Score

on January 11, 2016
Format: eARC

He knows how to score, on and off the ice

Allie Hayes is in crisis mode. With graduation looming, she still doesn't have the first clue about what she's going to do after college. To make matters worse, she's nursing a broken heart thanks to the end of her longtime relationship. Wild rebound sex is definitely not the solution to her problems, but gorgeous hockey star Dean Di-Laurentis is impossible to resist. Just once, though, because even if her future is uncertain, it sure as heck won't include the king of one-night stands.

It'll take more than flashy moves to win her over

Dean always gets what he wants. Girls, grades, girls, recognition,girls…he's a ladies man, all right, and he's yet to meet a woman who's immune to his charms. Until Allie. For one night, the feisty blonde rocked his entire world—and now she wants to befriends? Nope. It's not over until he says it's over. Dean is in full-on pursuit, but when life-rocking changes strike, he starts to wonder if maybe it's time to stop focusing on scoring…and shoot for love.
So…. I'm late to the Off Campus series by Elle Kennedy. Please don't yell at me. The reason I've been putting these books off is because of all the hype surrounding them. When things are raved about non-stop my brain automatically becomes super duper critical and I have a really hard time enjoying what I'm reading.
When I had the opportunity to get my hands on The Score early, I knew that I had to dive in before everyone got all up in my brain telling me how incredible it is and I got all nit-picky.
So yeah… I really enjoyed this. I was incredibly afraid I wasn't going to once I met Dean. He's a huuuuge player and I don't always love that as a character trait. That said, Dean makes no apologies and it isn't like he's ever leading anyone on when they hook up, so I was more willing to give him a shot, and I'm truly glad I did.
I can honestly say that there wasn't really anything that bothered me about this story, however, I will admit that I spent the last 40% of the book waiting for something major to happen and even when the thing that causes a rift for these two happens I was kind of …. Underwhelmed. I know, I know. I'm the queen of wanting stories that aren't overly dramatic, but this was kind of underwhelming on the drama front.
What Kennedy does amazingly well is build relationships, and even not having experienced the first two books of the series, I just loved the bonds between the guys. Dean's friendships were important to him, some more than others, but it felt real and I loved everything about them. In fact, I read about two pages of a conversation between Dean and Beau to my sister because I was laughing so hard about it and I needed someone else to join me!
I stupidly already deleted this off of my kindle app … I feel like this was a total accident because I wanted to share some quotes with you because I highlighted the crap out of this book. Mostly because I found myself laughing at so many of the interactions Dean had with everyone. He's just one of those guys that can get along with just about anyone. He's honest to a fault and doesn't hold much back… when he wants something he goes for it, when he meets someone new, he doesn't pretend to be something he's not.
Can I also just mention, hot, sexy, big hockey player teaching a little girl how to ice skate… guys working with kids is like my kryptonite!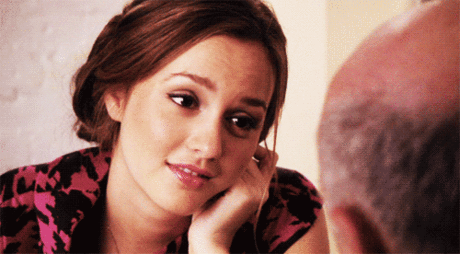 I know from experience that Kennedy does hot and sexy amazingly well, so I wasn't as surprised about how amazing those sections were, but I found that my favorite parts were the ones where Allie and Dean were getting to know each other… watching French soap operas and having dinner with her father… I loved it.
Okay, so I promise I'm going to go back and read the first two in this series… obviously I'm proof that you don't have to read them to understand what's happening. These books are essentially stand alones but linked because of the characters relationships. I have to also say that I'm definitely going to be looking for the next book in this series mostly because of that ending! Color me intrigued!
If you're looking for something sexy, and funny with plenty of sweet and heartfelt moments, you'll definitely want to grab The Score asap. If you're like me and haven't read the first two, then maybe start those now so you don't have to wait quite as long for these hot hockey players! I know I'll be grabbing them soon!
Thank you to the publisher for an advanced copy in exchange for my honest thoughts!
Related Posts