Publication Date: September 17, 2013
It all began with a ruined elixir and an accidental bolt of lightning…
Iolanthe Seabourne is the greatest elemental mage of her generation—or so she's being told. The one prophesied for years to be the savior of The Realm. It is her duty and destiny to face and defeat the Bane, the greatest mage tyrant the world has ever known. A suicide task for anyone let alone a sixteen-year-old girl with no training, facing a prophecy that foretells a fiery clash to the death.
Prince Titus of Elberon has sworn to protect Iolanthe at all costs but he's also a powerful mage committed to obliterating the Bane to avenge the death of his family—even if he must sacrifice both Iolanthe and himself to achieve his goal.
But Titus makes the terrifying mistake of falling in love with the girl who should have been only a means to an end. Now, with the servants of the Bane closing in, he must choose between his mission and her life.
[youtube http://www.youtube.com/watch?v=t66JoF3foF8]
Sherry Thomas is one of the most acclaimed romance authors working today. Her books regularly receive starred reviews from trade publications and are frequently found on best-of-the-year lists. She is also a two-time winner of Romance Writers of America's prestigious RITA® Award.
English is Sherry's second language—she has come a long way from the days when she made her laborious way through Rosemary Roger's Sweet Savage Love with an English-Chinese dictionary. She enjoys digging down to the emotional core of stories. And when she is not writing, she thinks about the zen and zaniness of her profession, plays computer games with her sons, and reads as many fabulous books as she can find.

Jaime's Thoughts

The Burning Sky by Sherry Thomas
My rating: 4 of 5 stars

4.5 stars –

I've honestly opened up this review box about 3 times … ready to start typing up my review, only to close it because I wasn't quite ready to dive in. I truly feel like this series could be as epic as a few of my other favorite fantasy series books. I'm just saying.

First, I thought the story was incredible. Let me just get that out of the way.

It all began with a ruined elixir and an accidental bolt of lightening…

Iolanthe Seabourne is an elemental mage. She's been told that she's powerful and has been prophesied as a savior of The Realm. She must eventually face down the mage tyrant, the Bane, and defeat him.

At sixteen she isn't believing a word her guardian is telling her. Afterall, he's become kind of a deadbeat and seems not to really care about her at all. In her attempts to fix an elixir she calls down a bolt of lightening … something no one (save one person)has been able to do. When Prince Titus spies the bolt he immediately goes to her and swears to protect her. But there is a catch. One that Iolanthe might not be willing to sacrifice.

I'm not going to tell you anymore about the plot, (I think) and I'm going to try and keep this spoiler free.

When you have this book in your hands… go find a quiet corner. One you can't/won't be interrupted in… and READ.

I was expecting to enjoy this story… but I found myself even more than I could have predicted. I was completely ensconced in Iolanthe and Titus's story that I didn't want to put this down. Thomas pulls you into the world she's created and makes it hard to think about leaving.

Thomas does an incredible job of weaving the actual story and I'm struggling with how to explain without ruining anything, but I think I can tell you that there is a magical world and a normal world and the way the two are combined is so wonderfully done. The majority of this story actually takes place in a boys school in England.

This is the story of a girl who fooled a thousand boys, a boy who fooled an entire country, a partnership that would change the fate of the realms, and a power to challenge the greatest tyrant the world had ever known.
Expect magic.
As I've said before, the characters always do it for me, and Thomas does an incredible job with hers. We get this story from both Iolanthe and Prince Titus and for that I was thankful. Iolanthe is a sixteen year old girl who has minimal training and yet has great expectations put onto her shoulders and I think that Thomas did a great job of getting that across. She's put into this situation that Titus has been waiting many years for… expecting to happen, and she's supposed to just be okay with it all.
We learn that Titus's mom died years ago and she was a Seer who predicted Iolanthe and what she would do. So he prepared… But she also predicted something for Titus and he's come to accept what must be. I realize that there were times that Titus wasn't exactly honest with Iolanthe but seeing it from his point of view, you could understand why and what he was doing.
I absolutely loved the build of the relationship between Titus and Iolanthe. She basically has to put her trust in a complete stranger… one she's heard about of course, but she truly doesn't know him. But then I felt that there seemed to be very few people who truly seemed to know him for who he really was. Of course he is dedicated to his destiny and seeing through what he is meant to do, but underneath that you could see his fear… and even though he fought what was happening between them, it was wonderful to see him give in and to see them connect. Yes… there is a tiny bit of romance and some drama but nothing over the top.
I have to say that again, I'm always amazed with writers of fantasy because there are so many elements to it, and this story is no different. The world building was really well done, the pacing and plot were perfect… it may seem at times like a whole lot is going on, but it all works itself together nicely. I promise. This story has a bit of everything for everyone. There are moments of anger and sadness, love and adoration, funny and sweet, fear and desperation, and each and every one was wonderful.
Now that I've started, I kind of want to keep talking about this and I need some more people to read this so that I can flail about how swoony Prince Titus is with them. Make sure you pick this one up when it comes out later this year. I'm incredibly excited to see where book 2 takes us… now when the heck does that come out?
This is a trilogy, so keep that in mind when starting – but book 1 has no nasty cliffhanger.
Thank you to Harpercollins & Edelweiss for the advance copy for an honest review.
All 5 stars for this!

The Burning Sky is one of the reasons I love fantasy. This book brings together wonderful characters, an interesting story and a world that can only exist in a great book. If you enjoy any of those things, get this book as soon as you can as Thomas does a wonderful job of building this world with magic, dragons, and fairy tales. Also, that cover is PERFECT!

Iolanthe is an elemental mage and grew up believing she could control 3 of the 4 elements – Fire, earth, and water. An experiment (of sorts) to attempt to fix a batch of elixir reveals her ability to call forth lightning. It just happens that this is the sign that Prince Titus was waiting for as it proves the prophecy he has been waiting for has come true. The Bane is the greatest mage tyrant and the second Iolanthe released the lightning bolt, he and his Inquisitor were hunting her down for her power. According to the prophecy it is up to Iolanthe to face the Bane and defeat him. With the protection and assistance of Prince Titus, she just might have a chance.

I loved the characters in this book. Iolanthe is tough, loyal, determined and smart. She doesn't just sit back and hope someone will save her even though that is what she would like to do. She is only sixteen and has never been prepared for the situation she is suddenly thrown into but she adapts quickly. She plays her role well and even impresses Titus with what she can do – not just as a mage but with who she is as well as with how well she does. I'm hoping in the next book we get to learn more about her real background and family.

Prince Titus is the opposite – he has been preparing for this his whole life and when the time comes, he is going to be ready for whatever will happen. Titus is definitely one of those characters that has some layers. He knows he can never let people know him for who he really is and repeatedly tells Iolanthe that people like them can't have friends. He really believes this and does his best to keep Iolanthe at arm's length and when he has succeeded, he realizes just how much it hurts. Another thing about Titus – he may be a bit manipulative and condescending (depending on the crowd) but that boy can deliver some swoons. I'll just leave one of my favorite lines right here:

"I live for you and you alone."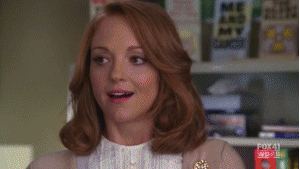 The fact that he will deliver that line and then turn around and deliver a line like "I play Big Bad Wolf to Little Red Riding Hood. She likes it rough, did you know? I did not." only makes him that much better in my opinion.

I loved the build of the relationship between Titus and Iolanthe. Don't worry – the romance doesn't take over the story here but it is a critical piece to the story as it changes how things are supposed to happen. Also, the banter between Iolanthe and Titus was one of the best things. I found myself laughing at not only their conversations but also those that included some of the secondary characters like Kashkari.

Definitely check this one out when you can. I will be waiting (let's be honest…it will be impatiently) for the next book of the series as I am very curious to see where this goes.
Giveaway Details: (US ONLY)
1 Hardcover of THE BURNING SKY a tote bag, and handmade balm, scrub, and bath tea.
 3 Hardcovers of THE BURNING SKY and a tote bag.
3 runners up will get swag packs (stickers, bookmarks, signed bookplates)
Related Posts