STRAY
By: Elissa Sussman
Publication Date: October 7, 2014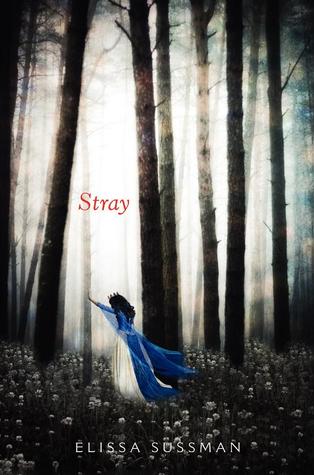 "I am grateful for my father, who keeps me good and sweet. I am grateful for my mother, who keeps her own heart guarded and safe. I am grateful for my adviser, who keeps me protected. I am grateful for the Path, which keeps me pure. Ever after."
Princess Aislynn has long dreamed about attending her Introduction Ball, about dancing with the handsome suitors her adviser has chosen for her, about meeting her true love and starting her happily ever after.
When the night of the ball finally arrives and Nerine Academy is awash with roses and royalty, Aislynn wants nothing more than to dance the night away, dutifully following the Path that has been laid out for her. She does not intend to stray.
But try as she might, Aislynn has never quite managed to control the magic that burns within her-magic brought on by wicked, terrible desires that threaten the Path she has vowed to take.
After all, it is wrong to want what you do not need. Isn't it?
STRAY is the first in a collection of intertwined stories, all set in a world where magic is a curse that only women bear and society is dictated by a strict doctrine called The Path. A cross between The Handmaid's Tale and Wicked, with a dash of Grimm and Disney thrown in, this original fairy tale will be released October 7th, 2014 from Greenwillow Books/HarperCollins.
About Elissa
Her debut novel, STRAY (Greenwillow Books/HarperCollins), is a YA fantasy about fairy godmothers, magic and food. She received her BA from Sarah Lawrence College and in a previous life managed animators and organized spreadsheets at some of the best animation studios in the world, including Nickelodeon,  Disney,  Dreamworks and Sony Imageworks. You can see her name in the credits of THE CROODS, HOTEL TRANSYLVANIA, THE PRINCESS AND THE FROG and TANGLED.
She currently lives in Los Angeles with her boyfriend and their rescue mutt, Basil.
Erin's Thoughts
Stray by Elissa Sussman
My rating: 3.5 of 5 stars
Stray by Elissa Sussman was a quick and interesting read. It was different than anything I've read lately and I enjoyed that about this book. There were times where I felt the story moved a bit slowly but overall I thought it was done well.

Aislynn is a princess in a world where women are definitely not in charge of what they do and where they go. Being at the mercy of their parents and ultimately their advisors, girls are considered wicked and must do everything they can to protect themselves from the dangers of that wickedness. On top of that, as a royal, Aislynn is watched very closely for any signs of magical episodes which if they do happen, mean she is failing to comply with The Path.

Aislynn struggles with her magic and because of an episode, the night of her Introduction Ball ends up with the wrong outcome. Instead of a proposal of marriage, Aislynn finds herself being redirected as a Fairy Godmother. This means she will say goodbye to all family and friends and be sent away to take care of another girl going through the same things she had recently been going through.

I absolutely felt badly for Aislynn. She had no control over her future and no choice in what she would be doing. When she is sent away to begin her new life as a Fairy Godmother, she immediately meets Thacker, Brigid, and Ford. All of whom make an impact on her. As Aislynn learns more about herself and her new role, she also begins to see that something not quite right is going on. Girls are disappearing across the land and while people are assuming they are going "stray" (running away) she begins to believe otherwise.

As the story moves forward, we learn more about who Thacker, Brigid, and Ford are and they are the ones who end up helping Aislynn when she most needs it. Brigid was a wonderful friend for Aislynn and she helped her when she needed it most. Thacker was an interesting character and although their friendship started out rocky, they both quickly learned to trust each other. Eventually the story comes to a head and we find out the major players in what is going on with the missing people but we don't find out everything. I would have liked to better understand, outside of the power, what was really motivating these characters.

Overall I found this to be an enjoyable read. It moved quickly and I was always interested to see what was going to happen next for them. I am interested to see where Sussman takes the story in the next book and will definitely check it out when it is released.

Thank you to Edelweiss and Greenwillow Books for the review copy.
Related Posts