Life After Theft by Aprilynne Pike
My rating: 4 of 5 stars
3.5 stars
First of all let me get this out of the way. This is an example of a book where, in my opinion, the cover alienates an entire group of potential readers. This book SCREAMS female contemporary to me. Imagine my surprise when I found out that the book is told from a male point of view.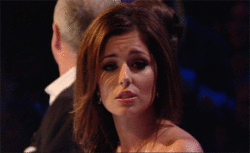 No teen boy will ever be caught dead carrying this book around with a cover like that, yet, I think that this is a story that would appeal to many boys!
phew… okay that's out of the way…
In Life After Theft, Jeff is the new kid at a private school for the rich and the first 'person' he encounters isn't even a person at all. She's a ghost. Kimberlee has been trapped in her school uniform haunting the area for the last year and it turns out that Jeff is the only person that can see her.
It turns out that Kimberlee was the 'mean girl' of the school and before her death had done some pretty horrible things. She also thinks she has figured out what her 'unfinished business' is and she needs Jeff's help to complete it so that she can move on to where ever her next stop might be.
Jeff finally agrees to the ginormous task, but when he and Kimberlee clash on just about everything, he wonders if he is really doing the right thing.
This was definitely a cute, light, fun read and if you're looking for some deep dark reasons as to why Jeff could see Kimberlee and others couldn't, or why Kimberlee was such a kleptomaniac in the first place or why she was such a bully, you're not going to get them here.
I truly liked Jeff's character. He was snarky and fun and very very likable. But, in all honesty, I didn't really feel the connection between him and Sera (his love interest). Maybe it was just me, but I just didn't connect with her as a character or get why he liked her so much.
Kimberlee had me on the fence. I get that I wasn't really supposed to like her character… she was despicable. But I felt her connection with Jeff was a bit more solid than his with Sera, and she was alive! I was able to understand a bit (i.e. teeny tiny bit) why she did some of the things she did, but I don't know if I buy the reason for the extreme bullying. That seemed a bit flimsy to me.
The writing and the pacing of the story were both really well done and for the most part I was pretty engrossed in the story. I think if you're looking for something light, cute and funny – maybe a good summer beach read, Life After Theft might be a perfect choice!
Thanks to HarperTeen/HarperCollins and Edelweiss for the advance copy in exchange for an honest review!
Related Posts