Meet Lady Emilia Pembroke, only daughter of the Earl and Countess of Silsbury. Sharp-tongued, well educated and pretty, she arrives in London to spend the summer with her flighty mother, only to find a new addition to the household in the dashing form of Blair Baxter. Handsome, debonair and not yet thirty, this new butler scarcely fits the senior servant stereotype and seems to harbour secrets of his own. Before Millie can recover from the shock, her mother drops another bombshell: twenty-eight and unmarried – it's high time Millie was sent to a matchmaker.
The problem is, it's 2012, not 1912, and Millie sees little reason to rectify both her difficult attitude and her marital status. It's only when her interest in Blair quickly gets out of hand that she agrees to be set up with charming investment banker Oliver Paten-Pryce. However, the spectre of family scandal remains omnipresent and, torn between rumours of financial strife and duty to her family, Millie is forced to face the perennial question – is money the be all and end all?
Set during the Queen's Diamond Jubilee year, 'Lady: Impossible' is a cheeky tale of love, sex, status and privilege, told with as much of Millie's clever, irrepressible wit as a Kindle can handle.
About B.D. Fraser
B.D. Fraser is a law graduate of the University of Western Australia. She also holds an Arts degree (majoring in Political Science & International Relations) from the same university, as well as having successfully completed Summer Intensive Studies (Graphic Design) at Parsons The New School for Design in New York.
She enjoys well scripted television, questionably scripted television, luxury fashion accessories, Formula One racing and American soft serve fro-yo.


Jaime's Thoughts
Lady: Impossible by B.D. Fraser
My rating: 3 of 5 stars

Maybe 2.5 stars?

I'm not even sure where to start with this book. It came highly recommended and so I went in with some very high expectations. To say I was let down would be an understatement.

Lady Emilia Pembroke is the only daughter of the Earl and Countess of Silsbury. She is smart and pretty and hasn't quite learned not to say everything that is on her mind. When her mother leaves the family house for their London home she is asked to spend the summer. Upon her arrival she's greeted by the butler… but it's not your typical butler. His name is Blair Baxter, and he's only a year older than she is and he's incredibly handsome. They of course get off on the wrong foot almost immediately.

I know I know… I'm saying Lady and Earl and Butler … but this is actually set in present time. I promise.

Her mother decides to drop another bombshell on her though. Since Millie is twenty-eight and has no prospective husbands lined up, she has set up an appointment with a matchmaker. See, Millie, can't date just anyone. She must date someone of the same social status as her which presents a few problems, the first being that she's become a bit obsessed with the butler and the second… her family isn't quite as well off as they thought.

Blair has issues of his own. He needs this job to support his family and his attraction to Lady Emilia is a continuous battle because he can't afford to screw this up.

Okay… I need to say this first – this was just way, way too wordy for me. I don't even know how long it was, but by the time I hit 46% I felt like I should have been at about 80%. I think there was way too much of Millie's internal thoughts and instead of making her endearing and likable, I found her irritating and annoying. There was way too much detail about things I didn't care one bit about, yet the story never really delved into the topics that seemed important… Millie's brother and his estrangement, Millie's parents and their relationship, and yes, even Blair. These MAIN plot points were simply touched on and then ignored. Instead we get details on flower bouquets, attempts at witty banter between Emilia and Oliver about logs and elevators, charity events she attends, descriptions of her trip to Dubai and chit chat with her best friend Abby.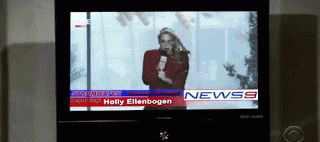 From the get-go I struggled to like either Emilia or Blair. Lady Emilia is spoiled. She's lived her life among the rich and the pampered and elite and boy did it show. But for all her inner thoughts, I never really understood why she fell for Blair. On the other side of that coin, I didn't get Blair's attraction to Emilia either. (Other than they were both attractive) In each of their interactions they are either angry, arguing or apologizing and so I struggled to understand how and why they liked each other…. What qualities did he see in her to make him fall for her and vice versa. It never was believable to me simply because there never seemed to be any corresponding emotions to go with falling in love. Unless we are supposed to believe that the hot sex makes up for all other issues between them.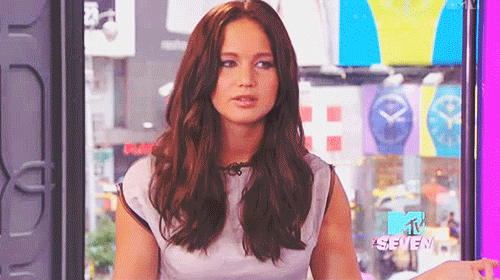 The sexy stuff was definitely well written and sexy, but again, why the desire to dominate and be rough Blair? WHY? *shakes fist* It seems to me that there is a bit of background that could explain that as well. I just feel like there was a lot of stuff missing to this story and for as long as it was, that's saying a lot. I see that this is going to be a series… I'm not sure if I'll pick up the next, though I am interested in seeing what happens with Blair and Lady Emilia and where their story goes. Unless there's better story direction and better editing, I may skip it.

View all jaime's reviews
Related Posts