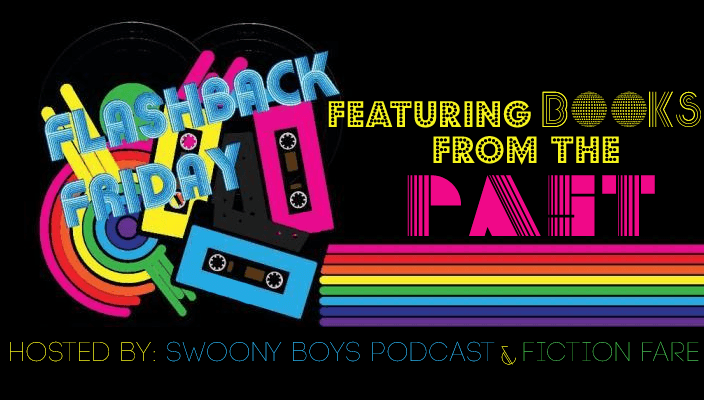 Flashback Friday
 is a meme run by 
Fiction Fare
 and 
Swoony Boys Podcast
.
What is Flashback Friday you ask?  
I know… I know… As if you don't have a million and one memes to follow! BUT we're hoping that you might want to participate in just one more!  
If you're like us, you read a lot… you add a ton to your 'to be read' lists and you sometimes forget about some amazing things because they get pushed down either your favorites list or that pile of books you need to read.  That doesn't mean those books are no less amazing!
This is a way for us to highlight books that are older that maybe don't get as much recognition now because they have been out for a while.  Books that we read and loved or books that have been on our To Be Read lists for ages, but we just haven't gotten around to them yet.  
We can't take full credit for this idea though, after a coffee date with my lovely friend Liza at 
WhoRUBlog
 and talking about all the older books that we want to recommend to everyone 
a seed was planted, 
 and I thought … we can definitely do this! But I wanted to join forces with our blogging friends over at Swoonyboys Podcast because life sucks without them… and the rest is history! 
On to the details – Pick a book… any book that meets the following criteria:  
1.  Must have been published at least 2 years ago  
2.  Preferably is still in print or available to read
Grab our button or make your own then simply feature it on your blog… and then come back here and link us up!!  We'll have the linky ready to go on Friday! AND remember to spread the word!!
We'll be here Friday with our first features for this meme and we hope you'll join us!!
Here's our fun graphic to share on your site:
Related Posts