I know… I know… As if you don't have a million and one memes to follow! BUT we're hoping that you might want to participate in just one more!  
If you're like us, you read a lot… you add a ton to your 'to be read' lists and you sometimes forget about some amazing things because they get pushed down either your favorites list or that pile of books you need to read.  That doesn't mean those books are no less amazing!
This is a way for us to highlight books that are older that maybe don't get as much recognition now because they have been out for a while.  Books that we read and loved or books that have been on our To Be Read lists for ages, but we just haven't gotten around to them yet.  
On to the details – Pick a book… any book that meets the following criteria:  
1.  Must have been published at least 2 years ago or 
2.  Preferably is still in print or available to read
Grab our button or make your own then simply feature it on your blog… See the example below, and then come back here and link us up!! AND Spread the word!!
Jaime's Pick
WATER FOR ELEPHANTS
By: Sara Gruen
Publication Date: May 1, 2007
SO I will admit… I read this because I wanted to see the movie with the always gorgeous Robert Pattinson … and I have to be honest, I almost put this book down midway through.  I'm so glad I didn't because once I started to get into the story I couldn't stop reading and I absolutely loved it.  
Orphaned, penniless, Jacob Jankowski jumps a freight train in the dark, and in that instant, transforms his future.
By morning, he's landed a job with the Flying Squadron of the Benzini Brothers Most Spectacular Show on Earth. By nightfall, he's in love.
In an America made colourless by prohibition and the Depression, the circus is a refuge of sequins and sensuality. But behind the glamour lies a darker world, where both animals and men are dispensable. Where falling in love is the most dangerous act of all…
ABOUT SARA
Sara Gruen's Water for Elephants has become one of the most beloved and bestselling novels of our time. Readers fell in love with Water for Elephants and its story of Jacob, a young man tossed by fate onto a rickety train that was home to the Benzini Brothers Most Spectacular Show on Earth, and Rosie, the untrainable elephant. This instant #1 New York Times bestseller is now available in 44 languages and has over 3 million copies in print worldwide. The movie version is in the works, starring Reese Witherspoon, Christoph Waltz, and Robert Pattinson (2011 release).
Sara Gruen moved to the United States from Canada in 1999 for a technical writing job. When she got laid off two years later, she decided to try her hand at writing fiction. A devoted animal lover, her first novel, Riding Lessons, explored the intimate and often healing spaces between people and animals and was a USA Today bestseller. She wrote a second novel, Flying Changes, also about horses.
Sara Gruen's most recent book is Ape House, which features the amazing Bonobo ape. When a number of apes are kidnapped from a language laboratory, their mysterious appearance on a reality TV show calls into question our assumptions about these animals who share 99.4% of our DNA. Gruen has had a life-long fascination with human-ape discourse, with a particular interest in Bonobo apes. In bringing her experience and research to bear on this novel, she opens the animal world to us as few novelists have done. Ape House is a riveting, funny, compassionate, and, finally, deeply moving new novel that secures Sara Gruen's place as a master storyteller who allows us to see ourselves as we never have before.
Sara Gruen's awards include the 2007 Book Sense Book of the Year Award, the Cosmo Fun Fearless Fiction Award, the Bookbrowse Diamond Award for Most Popular Book, the Friends of American Literature Adult Fiction Award and the ALA/Alex Award 2007. Sara Gruen lives in the south with her husband, sons, horses, dogs, cats and a goat.
Erin's Pick
DELIRIUM (DELIRIUM #1)
By: Lauren Oliver
Publication Date: February 7, 2012

So there are some who have really strong feelings about how this series ended…myself included.  With that said, I do admit that this is still one of my favorite Dystopians.  The story and the characters are interesting and by the end of this book I needed more…of everything.   This is a complete series so if you haven't had the chance to read it, definitely check it out.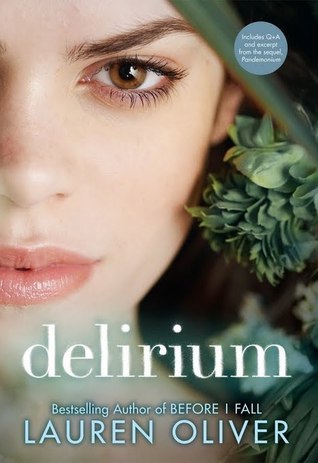 Ninety-five days, and then I'll be safe. I wonder whether the procedure will hurt. I want to get it over with. It's hard to be patient. It's hard not to be afraid while I'm still uncured, though so far the deliria hasn't touched me yet. Still, I worry. They say that in the old days, love drove people to madness. The deadliest of all deadly things: It kills you both when you have it and when you don't.
ABOUT LAUREN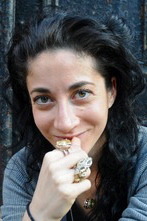 Lauren Oliver comes from a family of writers and so has always (mistakenly) believed that spending hours in front of the computer every day, mulling over the difference between "chortling" and "chuckling," is normal. She has always been an avid reader.
She attended the University of Chicago, where she continued to be as impractical as possible by majoring in philosophy and literature. After college, she attended the MFA program at NYU and worked briefly as the world's worst editorial assistant, and only marginally better assistant editor, at a major publishing house in New York. Her major career contributions during this time were flouting the corporate dress code at every possible turn and repeatedly breaking the printer. Before I Fall is her first published novel.
She is deeply grateful for the chance to continue writing, as she has never been particularly good at anything else.
Related Posts