BEYOND PAIN (Beyond #3)
5 of 5 stars

A woman with no future…
Live fast, die young–anything else is a fantasy for Six. She's endured the worst the sectors had to throw at her, but falling in with Dallas O'Kane's Sector Four gang lands her in a whole new world of danger. They're completely open about everything, including their sexuality–but she hasn't survived this long by making herself vulnerable. Especially not to men as dominant as Brendan Donnelly.
A man without a past…
Bren is a killer, trained in Eden and thrown to the sectors. His one outlet is pain, in the cage and in the bedroom, and emotion is a luxury he can't afford–until he meets Six. Protecting her soothes him, but it isn't enough. Her hunger for touch sparks a journey of erotic discovery where anything goes–voyeurism, flogging, rough sex. He has only one rule: he won't share her.
In Bren's arms, Six is finally free to let go. But his obsession with the man who made him a monster could destroy the fragile connection they've forged, and cost him the one thing that makes him feel human–her love.
I wanted to do this review a little bit different than we typically do them around here.  See, my friends Cosmo, Obsmama and I are big fans of this series and when we all received advanced copies of the third book… well, there was a lot of flailing happening.  We decided to read this together the other night and it was so much fun.
So I wanted to include them in my comments about this book, because we basically chatted and flailed and quoted things to each other the entire time we read.
I have to say that of the books in this series Beyond Pain is without a doubt my favorite. Don't get me wrong, I loved all of them so far, but the world that the ladies who make up Kit Rocha have created just really evolved for me in this one.  I found that I was really invested in Bren and Six both as individuals and as a couple.  The strength and trust that was conveyed between them was amazingly done.   Overall, what did you guys think about Beyond Pain? 


Cosmo – Beyond Pain exceeded all my expectations I had for it.  Or any erotica book, for that matter.  As I was reading, I kept thinking, 
it can't get any better than this
.  But then, it just would.  With each page and every chapter that moved the plot forward, I found myself more engrossed in the story, more invested in the characters, and ultimately, I was completely submerged in this fascinating, incredibly original world the authors created.  I don't give 5 star reviews very often.  But I would have given this 20 stars if I could have.  It's one of those books that leaves you completely satisfied and spent, but at the same time, you just know that nothing else you'll read for a while will live up to it.  Book hangovers are so bittersweet.


Obsmama – I LOVED it and it just might be my fave so far in the series. That's saying a lot because I was a hardcore Dallas girl before reading Beyond Pain! What did you both think about Bren? How does he compare to the other guys in this series?


So.. .what did you think of Bren? 

Cosmo
– Bren was amazing.  You know, I loved Dallas.  Like, I loved him.  However, there was something about Bren that pulled me in even more.  Maybe it was because he was so layered.  He was damaged, but in truth, all of the heroes in this series are damaged in some way.  It was just the way he handled the pain in his past, channeled it, and used it because he realized he needed it.  Not because he was broken and felt the need to be punished, but because he wanted it.  It was sexual, of course.  We'd all read about the fucking in the cage after fights, but you find out it's so much more. 
There has always been this steely quiet about him – this silence that seemed lethal.  But the amazing thing was that with Six – even from the beginning – it felt like more.  He was protective of her, aware of her, attuned to her in a way that transcended the obvious sexual attraction they both felt.  And my favorite thing about him was that he was so fucking patient.  Like, even though he didn't think he deserved it, he knew waiting for her was the best thing.  Not just for her, but for both of them.  Gah!  I get all flaily just thinking about it.

Obsmama – His cock is pierced. TWICE. I mean come on lol. No seriously I loved him for even more then is magic cross dick.  He's possessive and strong, would do anything for Six and his O'Kane family. But there is such a need beneath all his strength that just made him so appealing and endearing to me.
Jaime – I have to agree with you both. I mean, I didn't really connect as well with Jasper and Dallas… Don't get me wrong, I really enjoyed both of them, but I didn't at any time think…HOMG I need that man in my life. Not like I was thinking when I was reading about Bren.  Let's not even take into consideration the piercing, but his whole demeanor.  He's the strong, silent type and though he may be the most dangerous of the O'Kane's he had this tenderness with Six that just had me swooning.  
Jaime – This book like the others had some additional points of view spaced throughout, and while I liked getting some of the other points of view, I found it sort of took me out of the story a bit. Not in a horrible way, more like… I never read the titles if they are there, and so when I would jump right into the words of the chapter it took me a minute of going WTF before I looked up and realized it was Dallas and Lex or someone else.  Did you guys like the other points of view?  
Obsmama – I do love how we see glimpses of things to come and story lines that are still unfolding. It makes this series all tie together and I always finish one of these books DYING for the next.

Cosmo
– I struggled with this in the first book.  But by the time I read Beyond Control, I got it.  And in this one, I found myself looking forward to reading the thoughts of the other characters I've become so invested in.  They don't do it in a way that takes away from the story.  Everything has a purpose.  I love that.

Jaime
– Did you guys love the plot progression in Beyond Pain like I did? With the O'Kane's getting more territory, things are bound to come up and I thought that the character evolution with this was wonderfully done.  I really enjoy the way we're introduced to more and more characters as we go.  How did this one work for you both with the plot?  
Cosmo – 

Plot wise, this one was the best for me.  And that's saying something because I truly enjoyed the plot of Beyond Control.  With each book, I feel like we're getting more, seeing more.  And the true test for me is when I don't feel the need to skim.  Every word seems important.  I don't want to miss anything.  And that's a credit to the authors.  Everything that happens is so dependent on everything else in the story.  There's no filler, no unnecessary words.  I'm not only immersed in the main characters, but everyone else, too.  The established characters are built upon; the new characters are introduced and developed in a way that makes me want to know more.  Amazing, really.


Obsmama – I think Kit Rocha does a phenomenal job at creating this world and story line, it flows flawlessly from one book to the next. I mean I can pick these up months in between and have zero issue being drawn right back in to this world they created.


Jaime – What did you think of Six?

Cosmo
– Six was amazing.  I loved her.  And truth be told, I've loved her since the moment she was introduced.  She was so broken, but not in a way that made her weak.  In fact, it was just the opposite.  It made her strong.  It made her the kind of character, the kind of 
woman
 who fought back.  And that just made my life.
But for all her hard edges, she was tender in a million different ways.  Especially with Bren, but with everyone else, too.  I loved the tiny ways in which she moved forward with him.  The little ways that she let him in.  And at the same time, through her, we let him in as well. 
Trust was something that she fought against, but at the time, she fought for it.  She didn't give it away, and I think that because of that, it made it all the more valuable.  For her and for Bren.
And for as patient and understanding as Bren was with her, she was equally the same with him.  She saw the things in him that mattered.  She wanted to be the same thing for him that he was for her.  It was truly beautiful.  And I loved that once they were ready to be together, that was it.  There was no angst, no fighting against it.  Yeah, she still had to work through her trust issues, but with every moment together, you felt her just let go a little more, give in a little more.
And her heart – I cannot with how good her broken heart was.  She reminded me of Lex in so many ways.  And you know, Lex is my favorite character of the series so far.  Six truly wanted to help other people.  Especially those who had been damaged like her.  And that was why – even during the angst – I couldn't help but root for her.  Cheer for her. 

Jaime
– I'm just going to let you speak for me and Obsmama on the Six front Cosmo – I think you captured our thoughts exactly about her.  I do have to add that I adored Six, and of the girls we've met so far, I think I like her most…. yes even more than Lex.  I just loved her determination to make her own way and just everything about her relationship with Bren was amazing.  
Jaime – I know I struggle with self-published books, and the editing and writing sometimes.  I'm always pleasantly surprised and happy when I can find authors who are doing it right and Kit Rocha is definitely doing it right. Absolutely nothing took me out of this story… I mean you girls saw how fast I read it LOL.  I feel like the writing itself gets better with each book and the story telling is exactly what I'm looking for.  What did you girls think? 

Cosmo
– I think The writing has improved with each and every book too.  I think they need to keep doing whatever they're doing because it works.  And it's amazing.

Obsmama  
– I agree, I think the writing is amazing.
Jaime – The next book explores Ace, Cruz and Rachel … and typically that's not usually my thing, but the glimpses of these three and the tension that has been building through the series has me giddy!  Are you as excited as I am? 
Obsmama – Excited isn't even the right word for it. Intrigued, torn, vibrating outta my skin lol.

Cosmo
– I have never been excited for a ménage book, but I sure the fuck am now.  These characters are just…gah!!!  I don't even have any words.  Ace has been a favorite of mine since the beginning.  And I'm looking forward to him moving into the forefront.  I'm also looking forward to seeing how this love story between the three of them develops and plays out.
Jaime – I know it's probably hard to pick because I'm pretty sure we all highlighted the whole damn book, but do you  have a favorite quote?

COSMO
– Bren had seen burly men – tough men – reduced to tears at the prospect of trials and changes smaller than the ones she'd endured.  "You'll be all right, that's a promise.  Have I ever lied to you?"
"No."
"And I won't.  Even if what I have to say is hard."
"I know." Her laughter tickled his skin.  "You're my favorite of all the people who've ever kidnapped me."
It was sweet, in a sad, twisted sort of way – which pretty much described both of them perfectly.  "You're absolutely my favorite person I've ever kidnapped."
Six eased her hand from his, only to slide it up his arm and over his shoulder.  Her nails pricked his skin.  "You're good at fucking, aren't you?"
Bren had never been one for conversational niceties like graceful segues, but her subject change was so abrupt he blinked.  "I don't suck at it.  People come."
When she lifted her head, the early morning light revealed her flushed cheeks.  "I don't know how to do this.  I've never wanted to encourage someone to try to fuck me before."
She was so nervous he couldn't tease her.  Instead, he brushed her tangled hair out of her face.  "We fucked last night.  I didn't put my dick in your pussy, but trust me.  We fucked."
Obsmama – "He was magnificent. And he was hers."

Jaime  – "But he handled the bomb the way he handled her, every movement gentle, every touch precise, as if he knew all the ways she could shatter into dangerous pieces."
Jaime – I know we all have the exact same favorite Bren and Six moment. I mean, how could we not.  It occurs the night after the fight… the night they watch.  How erotic and amazing was that… 
COSMO – I can't even begin to explain how much I loved this whole scene.  Not just because it was, hands down, the best erotica scene I've ever read – and it absolutely was – but because I feel like this was the moment that both of them completely let go and gave in to each other.
Bren knew what she wanted.  And for the first time, Six felt strong enough, secure enough to let it happen.  The whole damn scene was painfully arousing.  But most importantly, everything about it – every spoken word, every single touch – was beautiful, heartbreakingly emotional, raw, and real.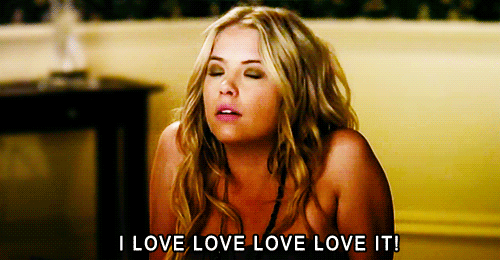 Okay.. .so there you have it. Our joint review for Beyond Pain – I had an amazing time reading this with the girls and if you still haven't picked up this series, I don't know what else to say to convince you to do so.  It's amazingly well written and it's exactly the kind of erotica books I hope we find more of on shelves. 
Related Posts