Top Ten Tuesday is hosted by the awesome and wonderful people over at The Broke and The Bookish

We love lists of books that we're looking forward to!  These are just a few of the titles we can't wait for coming out this winter! 
Grace Blakely is absolutely certain of three things:
2. Her mother was murdered.
3. Someday she is going to find the killer and make him pay.
As certain as Grace is about these facts, nobody else believes her–so there's no one she can completely trust. Not her grandfather, a powerful ambassador. Not her new friends, who all live on Embassy Row. Not Alexei, the Russian boy next door who is keeping an eye on Grace for reasons she neither likes nor understands.
Everybody wants Grace to put on a pretty dress and a pretty smile, blocking out all her unpretty thoughts. But they can't control Grace–no more than Grace can control what she knows or what she needs to do.
Her past has come back to hunt her . . . and if she doesn't stop it, Grace isn't the only one who will get hurt. Because on Embassy Row, the countries of the world all stand like dominoes, and one wrong move can make them all fall down.
It's been nearly two decades since the Red Allies first attacked New York, and Manhattan is now a prisoner-of-war camp, ruled by Warden Rolladin and her brutal, impulsive warlords. For 17-year-old Skyler Miller, Manhattan is a cage that keeps her from the world beyond the city's borders. But for Sky's 16-year-old sister, Phee, the P.O.W. camp is a dangerous playground of possibility, and the only home she'd ever want.
When Sky and Phee discover their mom's hidden journal from the outbreak of the war, they both realize there's more to Manhattan—and their mother—than either of them had ever imagined. And after a group of strangers arrives at the annual P.O.W. census, the girls begin to uncover the island's long-kept secrets. The strangers hail from England, a country supposedly destroyed by the Red Allies, and Rolladin's lies about Manhattan's captivity begin to unravel.
Hungry for the truth, the sisters set a series of events in motion that ends in the death of one of Rolladin's guards. Now they're outlaws, forced to join the strange Englishmen on an escape mission through Manhattan. Their flight takes them into subways haunted by cannibals, into the arms of a sadistic cult in the city's Meatpacking District, and, through the pages of their mom's old journal, into the island's dark and shocking past. Sky and Phee are dependent on each other, and their ragged posse, for survival, but as their feelings grow toward the handsome English boy Ryder, love and jealousy threaten to break them apart.
An action-packed, romantic, and suspenseful third book in the Altered series.
The Branch is in shambles, but Anna, Sam, Cas, and Nick can't rest easy. Remnants of the organization lurk unseen and the flashbacks to their old lives are only getting stronger–especially Nick's.
Following scattered memories and clues from his Branch file, Nick sets off alone in search of answers and in search of the girl who haunts his dreams. But the sleepy town where she lives in full of secrets and Nick soon learns that uncovering their shared past may have deadly consequences.
Lucas and Juliet couldn't be more different from each other. But from the moment Lucas sees Juliet, he 
swears he remembers their first kiss. Their first dance. Their first fight. He even knows what's going to happen between them—not because he can predict the future, but because he claims to have already lived it.
Juliet doesn't know whether to be afraid for herself or for Lucas. As Lucas's memories occur more frequently, they also grow more ominous. All Juliet wants is to keep Lucas safe with her. But how do you hold on to someone you love in the present when they've begun slipping away from you in the future?
A startling, seductive, deliciously dark debut that will shatter your definition of YA fantasy.
16-year-old Twylla lives in the castle. But although she's engaged to the prince, no one speaks to her. No one even looks at her. Because Twylla isn't a member of the court. She's the executioner.
As the goddess-embodied, Twylla kills with a single touch. So each week, she's taken to the prison and forced to lay her hands on those accused of treason. No one will ever love her. Who could care for a girl with murder in her veins? Even the prince, whose royal blood supposedly makes him immune to her touch, avoids her.
But then a new guard arrives, a boy whose playful smile belies his deadly swordsmanship. And unlike the others, he's able to look past Twylla's executioner robes and see the girl, not the goddess. Yet a treasonous romance is the least of Twylla's problems. The queen has a plan to destroy her enemies-a plan that requires an unthinkable sacrifice. Will Twylla do what it takes to protect her kingdom? Or will she abandon her duty in favor of a doomed love?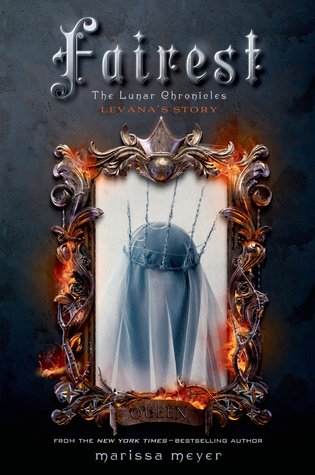 In this stunning bridge book between Cress and Winter in the bestselling Lunar Chronicles, Queen Levana's story is finally told.
Mirror, mirror on the wall,
Who is the fairest of them all?
Fans of the Lunar Chronicles know Queen Levana as a ruler who uses her "glamour" to gain power. But long before she crossed paths with Cinder, Scarlet, and Cress, Levana lived a very different story – a story that has never been told . . . until now. 
Marissa Meyer spins yet another unforgettable tale about love and war, deceit and death. This extraordinary book includes full-color art and an excerpt from Winter, the next book in the Lunar Chronicles series.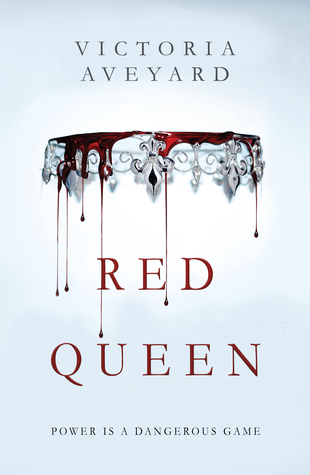 The poverty stricken Reds are commoners, living under the rule of the Silvers, elite warriors with god-like powers.
To Mare Barrow, a 17-year-old Red girl from The Stilts, it looks like nothing will ever change.
Mare finds herself working in the Silver Palace, at the centre of
those she hates the most. She quickly discovers that, despite her red blood, she possesses a deadly power of her own. One that threatens to destroy Silver control.
But power is a dangerous game. And in this world divided by blood, who will win?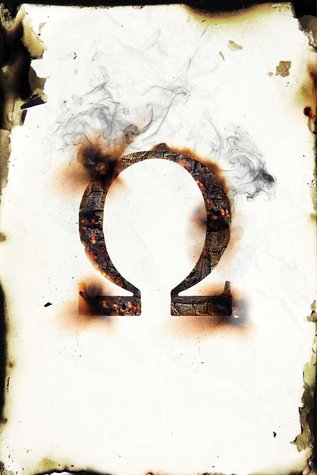 400 years after a nuclear apocalypse, society is left without technology and all humans are twins. One of each pair is physically perfect, and they are called Alphas, while the other, the Omega, bears some mutation. The apartheid society forces the mutated twins to settlements, even though when one twin dies, so does the other. This is the relationship between a brother and sister twin, and what happens when he becomes a leader in the repressed society.
A young sorceress's entire life has been shaped to destroy the empire controlling her world. But if everything she knows is a lie, will she even want to fulfill her destiny? The sequel to Death Sworn is just as full of magic and surprising revelations, and will thrill fans of Leigh Bardugo and Robin LaFevers.
At seventeen, Ileni lost her magical power and was exiled to the hidden caves of the assassins. She never thought she would survive long. But she discovered she was always meant to end up, powerless, in the caves as part of an elder sorcerer's plan to destroy the evil Empire they'd battled so long. Except that Ileni is not an assassin, and she doesn't want to be a weapon. And, after everything, she's not even sure she knows the truth. Now, at the very heart of the Empire—its academy for sorcerers—the truth is what she seeks. What she finds challenges every belief she holds dear—and it threatens her fledgling romance with the young master of assassins.
Leah Cypess spins an intricate and beautiful conclusion to Ileni's story. In the end, it may not be the epic decisions that bring down an empire, but the small ones that pierce the heart.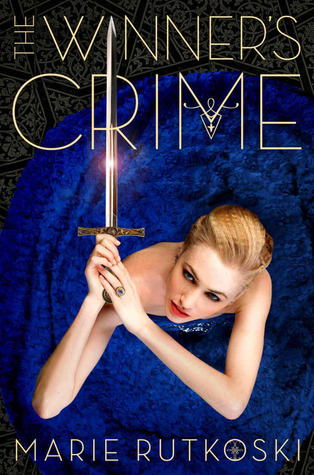 Book two of the dazzling Winner's Trilogy is a fight to the death as Kestrel risks betrayal of country for love.
The engagement of Lady Kestrel to Valoria's crown prince means one celebration after another. But to Kestrel it means living in a cage of her own making. As the wedding approaches, she aches to tell Arin the truth about her engagement…if she could only trust him. Yet can she even trust herself? For—unknown to Arin—Kestrel is becoming a skilled practitioner of deceit: an anonymous spy passing information to Herran, and close to uncovering a shocking secret.
As Arin enlists dangerous allies in the struggle to keep his country's freedom, he can't fight the suspicion that Kestrel knows more than she shows. In the end, it might not be a dagger in the dark that cuts him open, but the truth. And when that happens, Kestrel and Arin learn just how much their crimes will cost them.
What books are on your Winter TBR list? Did we forget about something? Tell us in the comments!
Related Posts