WILD (Ivy Chronicles Series #3)
By: Sophie Jordan
Publication Date: November 18, 2014
A good girl goes fabulously bad in the final book in New York Times bestselling author Sophie Jordan's sexy New Adult romance series, in which three Ivy League suite-mates seek higher knowledge of just how far they can go.
Months after her boyfriend dumped her, Georgia can still hear the insults he hurled at her. Boring. Predictable. Tame. Tired of feeling bad, she's ready to change her image, and go a little wild. What better way to prove her ex wrong than a hot night of sexual adventure at the secret campus kink club?
In the shadowy den of the kink club, she unexpectedly runs into Logan Mulvaney, her friend's little brother. A player extraordinaire too hot for his own good, he may be younger, but the guy is light years ahead when it comes to sexual experience. Now he's telling her to go home—"good girls" don't belong here!
Georgia is tired of having others define her. She's going to teach Logan a lesson he won't forget—one white hot, mind-wrecking kiss . . . that leads to another . . . and another . . . and. . . . Realizing she's way in over her head, Georgia runs.
Only Logan won't let her go. Everywhere she goes he's there, making her want every inch of him. Making her forget who she is. Who he is. And just how wrong they are for each other.
ABOUT SOPHIE
Sophie Jordan took her adolescent daydreaming one step further and penned her first historical romance in the back of her high school Spanish class. This passion led her to pursue a degree in English and History.

A brief stint in law school taught her that case law was not nearly as interesting as literature – teaching English seemed the natural recourse. After several years teaching high school students to love Antigone, Sophie resigned with the birth of her first child and decided it was time to pursue the long-held dream of writing.

In less than three years, her first book, Once Upon A Wedding Night, a 2006 Romantic Times Reviewers' Choice Nominee for Best First Historical, hit book shelves. Her second novel, Too Wicked To Tame, released in March 2007 with a bang, landing on the USA Today Bestseller's List. 

Jaime's Thoughts
Wild by Sophie Jordan
My rating: 4 of 5 stars

Wild is the final book in the Ivy Chronicles by Sophie Jordan and I've been excited to get my hands on this book. I loved book one in this series, I liked book two, so I was curious how I would feel about the final story featuring Georgia.

I actually really liked it!

First, let me tell you, this cover is so uninteresting to me… I don't know if it's that greenish blue tint or what, but I dislike it.

Now, the story. Georgia has been a good girl her entire life… always doing what is expected of her by her friends and her family. She's been described as boring and predictable… and she hates it.

This is what leads her to the campus "sex den."

And Logan Mulvaney.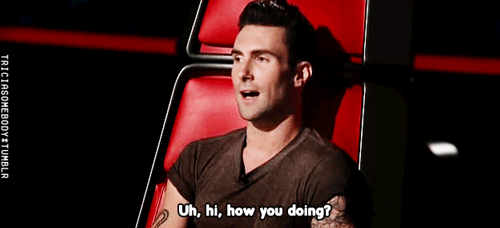 Logan's got quite the reputation around campus… even though he's technically still in high school. Just a few short months away from graduation, Logan's got quite the future to look forward to. A full scholarship to a nearby college to play baseball, and getting away from his abusive father that he's been forced to care for far too long. Logan had to grow up fast, and it seems to include his experience with women.

When Georgia and Logan share a steamy kiss outside the kink club, neither one is prepared for what that might lead to.

I have to say that I really loved Logan here… and not just as a sexy guy… I mean he is that, but his story totally worked for me. His dedication to those he loves (and that circle is very small and very tight) and his determination to win Georgia over, and what he's had to deal with for most of his life really endeared me to him… oh and he has quite the dirty mouth on him. *flail*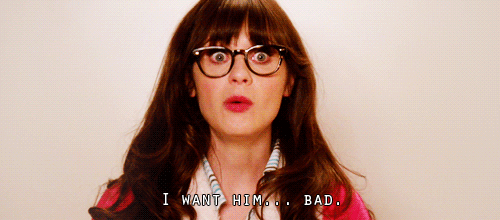 Georgia for me was just okay. I kind of hated her wishy washyness if that makes sense. I understood her struggle to want to keep Logan at arms length and her desire to do what her mom wanted her to do, but I hated the back and forth that she puts Logan through. I wanted her to be stronger in standing up for herself and stronger when it counted.

I do have a few complaints… Rachel. I never really understood their connection fully or Rachel's attitude. I think I needed to know more about her other than the bare basics to really understand Logan's connection to her. And then there's the kink club… and all the references to "vanilla" sex. I felt like it wasn't really fully explored. In honesty, it really just felt like some college kids using it as an excuse to experiment, and Logan, while enjoying a little bit of domination really didn't fall into that kinky category for me for as much as he threw out the word 'vanilla' at Georgia.
That said, it still didn't ruin the story for me, and I credit that to Jordan's ability to make me care about her characters. And Logan in particular in this installment.

If you haven't started the Ivy Chronicles Series definitely find some time to do so. I think you'll be pleasantly surprised! I'm definitely looking forward to whatever Jordan might have coming in the NA category in the future!

Thank you to William Morrow for the advanced copy in exchange for my honest thoughts.
Related Posts