Wait for You by J. Lynn
My rating: 4 of 5 stars
3.5 stars… but I'm rounding up because I loved the story and I love JLA.
Let me just get the painful stuff out of the way right away so that I can tell you the good stuff.
The editing on this book is horrendous. Wrong words, misspelled words, wrong tenses, incomplete sentences … and that's just what I noticed and if you know me at all, I don't usually notice these things… AT ALL. I just feel like if it's a finished book, while I can understand a few editing errors, the amount that were in this book were practically unacceptable to me.
a few examples:
several people behinds us grumbled."
"tell me on thing."
"Molly hung on me."
"I dumbed my bag on the sink counter."
"Those perfectly formed lips of his parted and his warm breath, slightly minty"
yeah that last one… no period no rest of the sentence… nothing.
There was a lot more in here I could point out that I noticed, but I think you get the idea here. AND THIS KILLS ME.
I adore Armentrout and her writing and this story is no exception. I fell in love with Cam from the first time I met him and I even really liked Avery even though at times I thought she needed to quit being so selfish and share all the things with him….but I digress. I honestly feel like I could and would have given this story 5 stars had it not been for the editing issues.
ANYWAY – on to the good stuff.
I say good stuff and immediately think of Cam. The boy was perfection in my opinion. He bakes, he's sweet, he's patient and he's just overall lovely. His family is incredible and man, is he determined.
The story is told from Avery's point of view. She's traveled thousands of miles from Texas to get away from her past. Something happened five years ago and she's tried to put it behind her. Unfortunately simply telling yourself you've done so doesn't really work. Her parents are unfeeling and cold and forced certain things on her that she now regrets. But someone has started harassing her. She's getting emails and texts that are threatening and she has convinced herself that ignoring them is the answer.
I thought the very sensitive topics that are broached in this story were done really well. And believe me they are heavy – suicide, rape, harassment. So be prepared.
I really loved the build of the relationship between Avery and Cam. She didn't immediately fall for his charms… and believe me, he's charming and witty and sweet and did I mention he bakes and he has a pet turtle named Raphael … also… there's this:
Cameron Hamilton is six feet and three inches of swoon-worthy hotness, complete with a pair of striking blue eyes…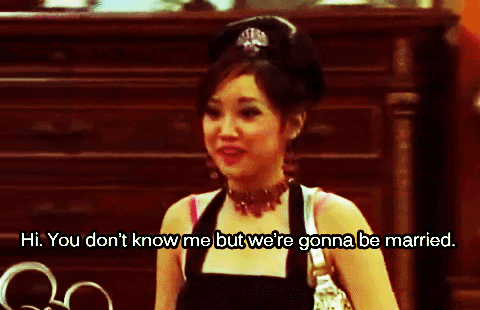 I should stop or you'll all fall for him. LOL.
The build to their relationship was natural and sweet and I swooned over him left and right so I'm not sure how Avery was able to hold out!
Like I said, overall the story was really well done. While it does sound like a million other YA/NA books that are out there today…think heroine with a shattered past and a hero who practically rescues her… Armentrout's writing pulls you into the story. Her characters are always what do it for me and this is no exception. Even her secondary characters of Jacob, Brit and Ollie were wonderfully done.
Definitely give this book a read if you're looking for something new in the NA world that you'll absolutely fall in love with the characters created. Keep in mind though… I warned you about the editing.
ETA – someone informed me that a new version was released and that a lot of the editing issues that were present in my copy had been corrected – whether that's true or not, I can't verify simply because I'm not buying it again, but I do hope it's true. I think that this book just suffered from the rush to release it early and while my version was riddled with editing issues – I'm hoping that new versions are not.
Related Posts