The Lost Prince by Julie Kagawa
My rating: 4 of 5 stars
Don't look at Them. Never let Them know you can see Them.
Solid 4.5 stars – When I found out this was on netgalley, I dropped everything and ran over there to request it… then I sat staring at my email waiting for the approve/deny response! I smiled like an idiot when I was approved.
Why, you ask?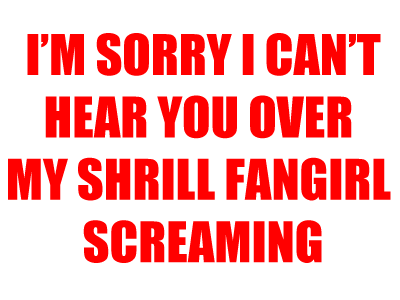 This is the side character continuation of the Iron Fey books, by Julie Kagawa that I practically devoured while on vacation earlier this year. Now, in all honesty, I'm not a huge fan of stories that revolve around Fae and the fantasy worlds like this, but Kagawa pulled me in with her characters and the trials they faced and the decisions they had to make.
The Lost Prince brings us back to that world thirteen years later and our main character is Ethan Chase… Megan Chase's younger brother. When we meet him, he's the new kid in another school after getting kicked out of the last one for setting it on fire. Only the catch is that he didn't set it on fire. Ethan can see the Fae and they taunt and tease and harass him. He's isolated himself trying to protect those he cares about from his sister's world but this time there is no escape from what has to be done.
I started this book hoping hoping hoping for more Ash, because, let's be honest I love swoony boys and he is definitely that. What I got was Ethan. And I was not disappointed. Ethan plays that the tough guy routine with everyone to keep people away, but what it made me want to do was hug him, because underneath that exterior, you could sense how lonely he was.
Enter Mackenzie… or Kenzie as her friends call her. Unfortunate timing forces Ethan to do something he had hoped never to do … return to the NeverNever and take Kenzie with him.
Kenzie was the perfect complement to Ethan – strong and willful and didn't take his tough guy crap one bit. She made her choices and when she did, she was all in. I'm not going to share any of her story because I don't want to ruin it for anyone, but she's got a lot going on that explains a lot of who she is and why she does some of the things she does.
These two together were sweet and you could see Ethan fighting the attraction .. it was futile.
"For a second, I couldn't look away. My heartbeat picked up, and my mouth was suddenly dry, watching the girl in the center of the winking cloud, smiling as the tiny lights landed in her hair or perched on her arm.
She was beautiful."
"I kissed her, stopping any more arguments. She made a tiny noise of surprise before she relaxed into me with a sigh. Her arms laced around my neck; mine slid into her hair and down to the small of her back, holding us together. No more illusions, no more hiding from myself. I needed this girl; I needed her laughter and fearlessness, the way she kept pushing me, refusing to be intimidated. I'd kept people at arm's length for so long, scared of what the fey would do to them if I got close, but I couldn't do that anymore. Not to her.
so yes, put Ethan in the swoony boy category because I loved him.
We do get to see a few glimpses of characters from the first books, Megan, Ash, Glitch, Grimalkin, Puck and Leansidhe all make their appearances, but this is very obviously Ethan's book and his story though there is one surprise character that I was excited to meet! (nope I'm not telling who it is!)
So much happens in this book, that I feel like I'm not doing it justice in this review, but I really don't want to ruin anything for anyone who might pick it up – I think this book is an excellent start to the series and I can't wait for more! Definitely give this a read – but if you haven't read The Iron Fey Series (4 books) head over and do that first! It will set all the groundwork you need and give you an incredible series to read in it's entirety first!
Thank you to NetGalley for the ARC of this book.
Related Posts