Publication Date: July 29, 2014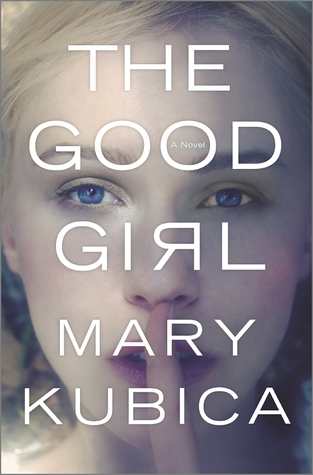 "I've been following her for the past few days. I know where she buys her groceries, where she has her dry cleaning done, where she works. I don't know the color of her eyes or what they look like when she's scared. But I will." 
Born to a prominent Chicago judge and his stifled socialite wife, Mia Dennett moves against the grain as a young inner-city art teacher. One night, Mia enters a bar to meet her on-again, off-again boyfriend. But when he doesn't show, she unwisely leaves with an enigmatic stranger. With his smooth moves and modest wit, at first Colin Thatcher seems like a safe one-night stand. But following Colin home will turn out to be the worst mistake of Mia's life. 
Colin's job was to abduct Mia as part of a wild extortion plot and deliver her to his employers. But the plan takes an unexpected turn when Colin suddenly decides to hide Mia in a secluded cabin in rural Minnesota, evading the police and his deadly superiors. Mia's mother, Eve, and detective Gabe Hoffman will stop at nothing to find them, but no one could have predicted the emotional entanglements that eventually cause this family's world to shatter. 
An addictively suspenseful and tautly written thriller, The Good Girl is a compulsive debut that reveals how even in the perfect family, nothing is as it seems….
About Mary
Mary Kubica holds a Bachelor of Arts degree from Miami University in Oxford, Ohio, in History and American Literature. She lives outside of Chicago with her husband and two children and enjoys photography, gardening and caring for the animals at a local shelter. THE GOOD GIRL is her first novel.
Erin's Thoughts
The Good Girl by Mary Kubica
My rating: 4 of 5 stars

The Good Girl is Mary Kubica's debut novel and one of the books I had to leave BEA with this year. Thankfully I did and it went straight to the top of my to read pile. Kubica has created a story that pulled me in from page one and forced me to continue reading until I got to the very end. And even then I wanted more. As the summary alludes, there is an underlying story to what is really going on outside of the kidnapping and although you might think you know what happens, you may just end up surprised.

Mia is the daughter of a prominent Chicago judge and to say they don't really see eye to eye on most things would probably be an understatement. This really comes out as the story continues but as we jump into the story we find out Mia hasn't shown up for work as an art teacher and this is the beginning of the rest of the story.

The story alternates points of view between Mia's mother (Eve), the detective attempting to find Mia (Gabe), and her kidnapper (Colin). I found this interesting because as a reader, we were only seeing things through the other character's eyes and I thought this added to the whole mystery of what really happened. Kubica also alternates the story between before and after…you will find out very early on that Mia does in fact end up back. The mystery is what really happened.

I thought Kubica did a wonderful job of developing these characters. We learn a lot about who Mia is and how she grew to the woman she is today via the snippets revealed while Eve is remembering everything about Mia. We also find out how she ended up abducted and eventually in a remote cabin in the woods with no escape from a stranger. I also loved that this was set in the Midwest – starting in Chicago, traveling through Wisconsin, and eventually ending up in Minnesota. Being from Wisconsin myself, it made the story a bit more real for me and I was able to place them when locations were mentioned….I always love it when that happens.

Colin's story is an interesting one. He clearly went into this abduction with a plan and even though it isn't something he has done before he knows what he needs to do. Eventually he does question the plan to hand Mia over to the guy responsible for the overall plan and in an attack of conscience, he decides instead to take her somewhere they will both be safe and come up with a plan. Through Gabe's detective work, we find out more about who Colin really is and how he ended up where he is. Colin is in no way the good guy here but he also isn't as bad as you would originally think.

I found Mia's parents interesting. At first it was clear their relationship with Mia was strained…or pretty non-existent. Her mother (Eve) had no clue what was normal or not normal and had to rely on a co-worker/friend of Mia's to contact her to let her know Mia was missing. From there we do get a better picture as to why their relationship was so strained and it mostly revolved around Mia's relationship with her father. Eve tended to side with Mia's father in things and this absolutely took a toll on Mia's feelings for her mother. With that said, as the story progresses, we get to see just how much Eve regrets some of those choices she made and the changes she is making to change her relationship with Mia.

The story covers the time from when Mia was taken through several months after her return. So much happens during that timeframe that I can't even talk about it all….mostly because I don't want to give a single thing away. Just know that you find out why Mia is with Colin, what happened to her while she was with him, all of the things Eve and Gabe were doing to find Eve, how they finally found her, and the aftermath once she was back.

Kubica has created these layered and complex characters and I truly enjoyed this story. Yes, there were some things that I think as a reader you might see coming but there are also some things that may surprise you. This story was well done, the pacing is just right, and the set up for the finish was something that had me sitting on the last page muttering to myself and wondering what just happened. If you like a good mystery, definitely check this book out when you can.

Thank you to Harlequin for the review copy!


Related Posts