The Dream Thieves by Maggie Stiefvater
My rating: 5 of 5 stars

I finished reading this book in June. Yeah, I know… I suck. But I have a good excuse I swear it.

I just couldn't seem to find the words to capture how I feel about this series.

While book two, The Dream Thieves, gives us multiple points of view, we are now focused more on the story of Ronan and his secrets. He's plagued by nightmares that come alive. Literally. Remember the last line of The Raven Boys? Stiefvater left us hanging there a bit, but it all makes sense as Ronan's story starts to unravel. The boys, Adam, Ronan, Noah and Gansey along with our heroine Blue are still searching for the Welsh King Glendower, but that's not the only thing going on. The Ley Lines are awake strange things are happening… and with the introduction of a strange classmate who has some unknown motives and The Gray Man who is quite honest with his intentions the plot thickens.

And poor Adam. I like him, I really, really do, but this boy can't seem to catch a break. He and Blue are tiptoeing around maybe possibly romantic feelings for each other, but he doesn't know about the curse, and Blue hasn't told him. If you felt bad for him in book one, you're definitely going to feel a bit worse after book 2.

But I can't lie… my heart belongs to Gansey. He is the glue that holds this ragtag group together and I adore him and the love he has for his friends. And in this installment he begins to acknowledge that he has feelings for Blue that can never come to fruition.

She wore two shredded tank tops and a pair of bleached cargo pants. In some parallel universe, there was a Gansey who could tell Blue that he found the ten inches of her bare calves far more tantalizing than the thirteen cubic feet of bare skin that Orla sported. But in this universe, that was Adam's job.



Is there a Blue and Gansey ship…because I'm on it. (Please see page 367-368 *SWOOOOOON*)

"Jane, how do you feel about doing something slightly illegal and definitely distasteful?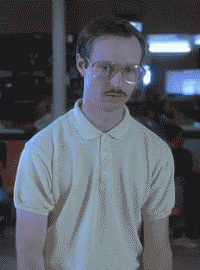 Yes Gansey… the answer is always yes.

One of my favorite things about these books though is the style in which Stiefvater writes. The words are rich and the imagery is expressive and vibrant and will stick with you. It's so hard to explain … there is a luxuriousness to her words and the story that you just have to read to experience, but it's also not overdone or pretentious. And that takes talent.

For me, I loved The Dream Thieves even more than The Raven Boys. Which is amazing because I felt like TRB was incredibly done. I think it was because we already know a lot about what these characters are after, we have a feel for them and their roles and so we could focus more on their interactions and the growth they experience.

I think the thing I love best though is the ease of the relationships. The ease with which Stiefvater seems to write these characters, and not just our main ones… even the secondary characters fit into the story seamlessly. But I especially love how Blue fits right in with these boys and the banter between her and Gansey flows so easy that it's fun to read.

"You're being creepy," Blue said. "Maybe you mean to be, But in case you're just being accidentally creepy, I thought I'd let you know."

Or

"My grandmothers are both dead."
"We'll, Jesus. What did they die of?"
"Mom always said meddling."
The story progresses and friendships unravel, secrets are revealed and the mission continues. Magic and mystery abound in The Dream Thieves and if you were a fan of book one, you are absolutely going to love book two.
If you're looking for a character driven story, with expressive imagery and writing than you absolutely need to start this series. I'm incredibly excited for book three… is it here yet?
Thank you to Scholastic for the ARC for review!
Related Posts