The Distance Between Us by Kasie West
My rating: 5 of 5 stars
Pretty in Pink meets Pride and Prejudice. That's the best explanation of this book I've seen so far.
Kasie West has done it again… I thought I was a fan of her writing after I read Pivot Point. After reading The Distance Between Us… I may have escalated to fangirl.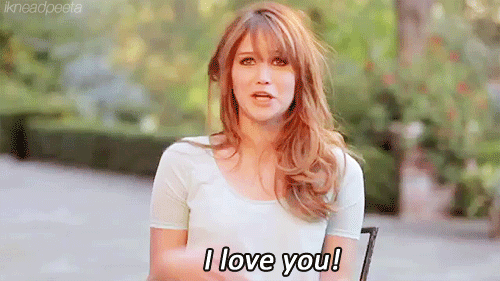 This book made me all kinds of happy. First reason… that cover. I love love it.
Caymen Meyers lives with her single mother and learned early on that the rich are very different than her. Working the register at her mother's doll shop, she's encountered her fair share of them and her mom hasn't exactly been secretive about her feelings toward them.
Then Xander Spence enters the store.
He's tall, gorgeous and obviously rich. From the first 'beckon' the evolution of their friendship hooked me.
I'm not going to tell as much about the story itself because I'm afraid I might give something important away… instead I'm going to tell you about what I loved most – the characters.
From the first chapter, West had me hooked. I want Caymen as a best friend. I think that we would hit it off. Her sarcasm and dry humor made her completely likable and relatable.
"Is that your subtle way of saying you missed me last week?"
"I've missed my hot chocolate. I just think of you as the guy who brings it to me. Sometimes I forget your name and call you hot chocolate guy."
Where she is in her life made me want to hug her. She has one friend in her life and almost all her time is spent working in the shop. She shoulders so much for a 17 year old, that it's hard not to feel a bit of anger towards her mother.
Xander….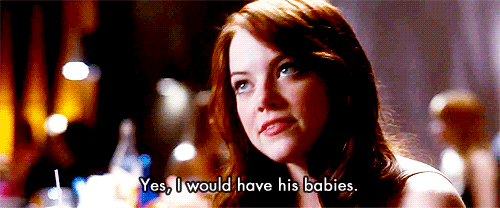 The boy made my top five swoony boy list. I don't know what exactly it was about him… maybe it was that he didn't take himself too seriously even though he is who he is, and he really truly cares about Caymen that made him so lovely. I don't know, but he totally won me over. He can have the first sip of ALL my drinks… I'm totally okay with this.
Now the two of them together had me smiling like a fool. Watching them get to know each other and learn about each other and fall for each other was the best part of this book for me.
Xander opens the compartment above my knees and takes out a pair of leather gloves. As he pulls them on I can't help but laugh.
"What?"
"You have driving gloves."
"And?"
"And it's funny."
"Funny adorable?"
I shake my head. "If you say so."
Cayman soon finds out that Xander is being groomed to take over his father's hotel business but he feels like he's being forced into it and Caymen isn't entirely sure what she wants to do after graduation but she thinks it will be helping her mom in the store even though that's the last thing she wants. Xander is convinced that they have the same problem going on in their lives … they just don't know what's next, but they can work together to try and find out what exactly they should be doing with their lives by creating 'career days' for each other.
Of course everything isn't easy and their circumstances seem to make things complicated but not in the way you might think, and she quickly learns that his family isn't made up of the horrible people that she's been led to believe.
Along the way, Caymen finds out that some of the things she's been led to believe aren't exactly true and her world is turned upside down.
If you're looking for a sweet contemporary with some wonderfully developed characters then you must pick up The Distance Between Us when it comes out in July! I know I'll be buying a copy for my bookshelf.
After loving both Pivot Point and The Distance Between Us, Kasie West is now on my auto-buy list.
P.S. – Stacee… Xander is mine!! LOL 🙂
Related Posts