The Blue Bistro by Elin Hilderbrand
My rating: 3 of 5 stars
I really really wish that goodreads would implement half stars – I truly enjoyed this book – I'd probably give it a 3.5 stars – but I didn't want to mark it down to three.
at 28, Adrienne Dealey has had pretty bad luck when it comes to relationships in her life. The latest was a doozy! Doug ended up stealing all her savings and stealing from customers of the resort she managed and in order to get some perspective she decides to leave town for the summer, heading to Nantucket.
On her ferry trip, a stranger tells her if she wants to make money, she needs to work for The Blue Bistro, but with no restaurant experience she is convinced she'll never get hired. She runs into Thatcher Smith, the co-owner of the restaurant in the parking lot, and after the best omelet she's ever had, is hired as the assistant manager.
Thatcher Smith and Fiona Kemp co-own The Blue Bistro and after 12 seasons, they will be closing it's doors permanently at the height of it's success. Known for incredible food and a beautiful atmosphere, the restaurant has become a nantucket hotspot that everyone wants to be at. So Adrienne can't figure out why they would close.
She also never expected to fall as hard as she has for Thatch… I don't even know what to say about Thatch. Fiona his partner and best-friend has always come first in his life. That much is apparent throughout this book, and with the things that are revealed I get it… I really do, but he almost comes across as a douchebag at times, never considering Adrienne's feelings … it's only ever about Fiona. AND her situation makes me feel guilty for being angry with him!! At one point in this book, I was so incredibly angry about something I did, I felt like my heart was breaking for this fictional character… and I didn't like it.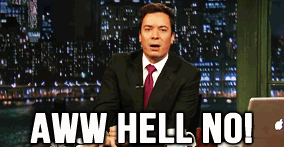 There were some parts of this book that were kind of meh – I wasn't thrilled about all the fade to blacks… I like some action in my books LOL, but also the side story of Duncan and Caren …
All that being said, I really did enjoy the story itself and I liked Adrienne for sure. This book in my opinion, is more drama than romance. Don't get me wrong, there is some romance and the end is lovely and sweet.
Which brings me to the ending. I wanted a little bit more to their story and I kind of feel like I got cut short on that end.
Definitely check this one out if you enjoy sort of romances lol – Like I said, the writing is wonderful, the characters – some I can take some I could leave… but what really drew me into the story was the restaurant business and the food and the customers. Getting to learn a bit about everything just as Adrienne was!
Related Posts