Pivot Point by Kasie West
My rating: 5 of 5 stars
First of all, I'm so glad it was my first read of 2013! Because if these are the type of books that I am going to get this year, then I'm so effing excited.
Pivot Point introduces us to Addison Coleman. Addie isn't your typical teenager though, she and everyone who lives in the compound with her have special powers. Some people's powers are a bit more interesting than hers, but she's unique in that that aren't many who have her talent. She's what is called a Searcher. When she is faced with a choice, she can look into her future and see what the outcome of each path might be. Some people mistake her talent for clairvoyance, but that's not accurate as she can only see something that affects her.
When Addie's parents break some devastating news to her, (divorce) she is forced to make a decision, but in order to do so, she has to search her future to see which path has the best outcome. Does she stay with her mom and live within the walls of the compound and continue to develop her skills or does she leave and move to Dallas with her father to live amongst the 'norms'.
The book is told in alternating chapters from each option, and while I was afraid I would forget where I was, I never did. In fact, I found that once there started to be some overlapping it made it even more interesting because I was trying to predict what was going to happen. See Pivot Point isn't just your typical YA angstfest… there is a bit of a mystery to solve as well.
This book is very character driven and I really loved the characters that West created. Addie was instantly likable in both worlds… in fact I almost loved her more in the 'norm' world most simply because her awkwardness at being the new girl was endearing and I absolutely loved getting to see the growth of her relationship with Trevor.
Trevor is Addison's new best friend at her new high school. Even though at first he seems a bit distant, they eventually hit it off and best friendshipness ensues, and the build of their relationship was one of the best I've read in quite some time. It's not insta-love, instead Addie focuses on the friendship and the banter between the two is possibly my favorite.
"I'm answering the ad for a zombie hunter."

"Would you be able to start immediately? Apparently my life is in danger."

"Can you describe the zombie that's after you?"

He hums a little. "He's a really old guy with an English accent, he might have a goatee and he'll definitely be carrying around a really think, boring book. You might be able to pry it from his decaying hands and beat him back to death with it. Or maybe just reading it to him would work."
Then there is Duke, who is her love interest at the compound. Duke is THE guy… you know the one, the football quarterback, the most popular, loved by all. Only he's suddenly interested in Addie. Addie is completely confused by this but rolls with it. I was immediately suspicious of him… and that's all I'll say about that.
What I loved most about this story is that even though the relationships Addie forms are very important to the story, the plot isn't sacrificed in the name of romance. Don't get me wrong… there is romance and wonderful, sweet romance at that.
"What about you? What's your type?" I ask.
"I thought that was obvious."
He pulls me toward him and when his lips touch mine, I try not to audibly sigh. I can't help it though, and he chuckles again, against my mouth. In the back of my mind I still wonder if we're right for each other, but the rest of my mind doesn't seem to care.



BUT there is also this incredibly told story that pulls you in and won't let you stop reading until you turn that last page. If you can't tell, I'm trying to keep my review a bit on the vague side as to what happens because this story has mystery and suspense as well.
I think that what I loved most about this story though is the fact that it was so original and different than a lot of what I've been reading lately. Trevor, Addie, Rowan and Laila have quickly become some of my favorite characters. All were likable and funny and just plain perfectly written.
Like I said, I'm so glad this was my first read of the year, and I look forward to book 2 and more from Ms. West in the future and mark me down as a fangirl!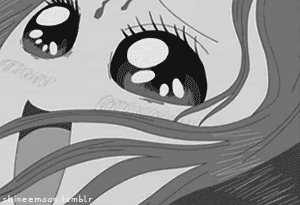 Related Posts