Nine Rules to Break When Romancing a Rake by Sarah MacLean
My rating: 5 of 5 stars
4.5 stars I loved this!!
If you know me at all, you know that Historical Romance is just not typically my thing. I'm always afraid they might be a bit cheesy for my taste. I saw a couple reviews on this one that caught my eye though and thought I just had to give it a try.
It's London in 1823 and Lady Calpurnia Hartwell at the ripe old age of 28 is what society would consider a spinster. She has no suitors and she's saddened that she hasn't been able to make a love match as her parents had and now her sister has. She will settle for nothing less, and unfortunately at her age it isn't likely. She's spent her years since coming out to society standing on the sidelines and watching life pass her by, but a chance encounter at a party ten years earlier with Gabriel St. John, the Marquess of Ralston, has stayed with her.
Callie isn't your typical Lady … she definitely has body issues. She doesn't have the figure or the looks that many others have and so she hides, accepting the role of wallflower. But years of ridicule and teasing have taken their toll on her. Now, she's realized she is not willing to stand by and let life pass her by and she is determined to push the limits of polite society. Her reputation be damned.
She creates a list of items she would like to do … things that are not considered appropriate for a woman of her time… visit a tavern, rides astride, smoke a cheroot, drink scotch… and kiss someone – passionately.
Determined to start she takes the first step and ends up in the bedchamber of one Marquess and makes a deal she just may end up regretting.
His lips curved at her ear as he spoke, his harsh breathing making the words more a caress than a sound, "Kisses should not leave you satisfied."
He returned his lips to hers, claiming her mouth again, robbing her of all thought with a rich, heady caress. All she wanted was to be closer to him, to be held more firmly. And, as though he could read her thoughts, he gathered her closer, deepening the kiss. His heat consumed er; his soft, teasing lips seemed to know all of her secrets.
When he lifted his mouth from hers, she had lost all strength. His next words pierced through her sensual haze.
"They should leave you wanting."
Um… I want MY first kiss ever to have been like that.
Gabriel…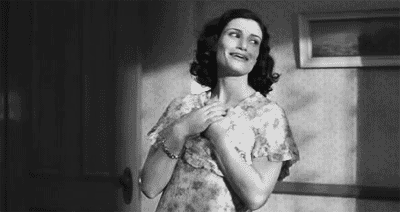 The man is a player… the title says it all. He's had mistresses and lovers and has a reputation no woman would of worth would consider. In fact, when we first meet him he's with a woman! But when Callie shows up in his chambers he's instantly intrigued by this plain yet daring woman. Did I mention he's a twin?.. uh huh…(I'm hoping there is a Nick book).
But – He's got plenty of issues. His mother's abandonment and his father's dedication to her leads to a decision that he will never love anyone as he did. This is where the root of his problems lie. But he can't help the relationship that develops between him and Callie, and the abrupt appearance of a long lost sister brings Callie even closer when he makes a deal with her in exchange for that amazing first kiss I mentioned above.
I adored the chemistry that MacLean created between these two… it was amazingly written and while the story line itself was a bit predictable, it was refreshingly written in my opinion and I truly love the writing style and characters.
The only thing that made me mark this down from a 5 star were some of the phrases. You all know I'm a bit word sensitive and I was willing to let one 'ate at her face' go, but when I saw it multiple times, I couldn't help but cringe. It takes me out of the scene.
Overall this was a wonderful read for me. I started it last night and didn't put it down until I turned the last page. I may have found a new genre of book to read thanks to Ms. MacLean. One things for sure, I'll be checking out the other books in this series. If you're in the mood for an incredibly well-written historical romance (no cheese included), with a sexy, sinful leading man and a daring, and determined leading lady definitely give this book a read!
Related Posts