How To Misbehave by Ruthie Knox
My rating: 4 of 5 stars
I adore Ruthie Knox's writing style and her ability to tell just a wonderful story. Ride With Me by her is probably one of my fave Contemporary Romance books ever, and dare I say it… she's probably my favorite Contemporary Romance author around.
How to Misbehave is no exception. Amber Clark is working at the Camelot Community Center when a tornado warning forces her to spend time in the basement with a man she's been crushing over.
Tony Mazzara hasn't had the easiest life but he's managed to forge ahead, now working as a building contractor and his current job is at the Camelot Community Center.
If you want to talk about complete opposites, Tony and Amber are it. She isn't unhappy in her life, but she realizes that something is missing, that she isn't living the life she wants and she thinks that Tony can help. Her only two sexual encounters were unfulfilling to say the least.
I adore there two together… The chemistry between the two is wonderfully written and believable and while the book has some seriousness to it, it still manages to offer some light and sweet moments as well. The characters are far from perfect, but that's reality and I loved it.
"You don't want to be… down there."
He grinned. "I would hang out down here all fucking day if I could. I would move in down here. Buy a couch."
or
She thought about saying that he had treated her like a princess, but she was afraid her mother would ask how, and she didn't think cock jokes and orgasms were her mom's idea of the princess treatment."
See… hot, sweet, sexy and perfect! And that's hard to do in a novella!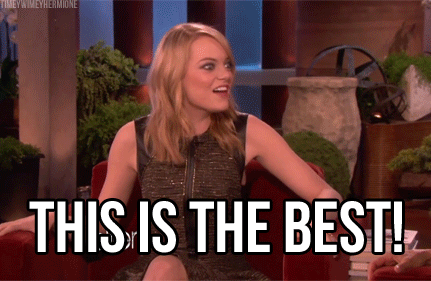 I'm incredibly excited about the Camelot Series that this book is a part of. I think I'm really going to enjoy the Clark family!
Thank you to Netgalley and Loveswept for an advance copy of this book.
Related Posts