Eleanor & Park by Rainbow Rowell
My rating: 4 of 5 stars

4.5 stars I'm sitting here staring at this little box wondering what I'm going to say that will do this book justice. I type a sentence and then delete it and then type again and delete again. So please, bear with me as I attempt to gather my thoughts into something that looks like a review instead of me flailing about.

If you were watching my updates last night, you know that I was commenting on my progress left and right. I feel like every once in a while you read a book at exactly the right time and it's just everything you were looking for… and this book was that for me last night.

I couldn't put it down.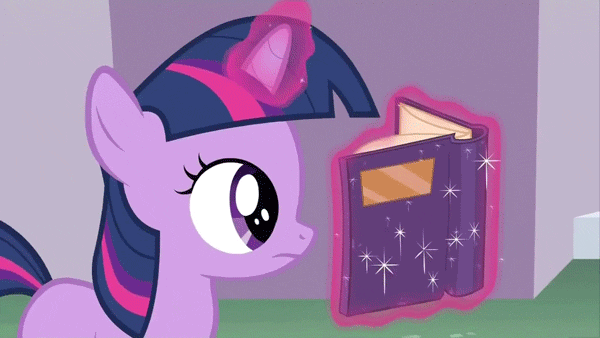 It all starts with a muttered "Jesus fuck sit down"

Eleanor is the new girl – she's been away from home for the last year but she's back living with her mom, her siblings and Richie… the husband. Her life is a mess and the farthest thing from perfect.

Park is a middle of the pack kind of kid. He's not the coolest but he's also not the kid that gets picked on. Like he says at one point. If it weren't for kids like Eleanor, he would be in her place.

When Eleanor sits down next to him, he never imagined the awkward silence and weirdness between them would grow into what it does. It starts with comic books of all things and goes from there.

With mentions of swatches, U2, The Smiths, and Short Circuit, Rowell takes you back to 1986 where kids weren't attached to their cell phones and big hair was all the rage. Rowell does an incredible job of keeping true to the time frame.

And never ever did I think that holding hands could be so amazing but the way that Rainbow Rowell writes it in this book makes me want to go around grabbing the hands of all the single guys in the universe to find my match and see if I can feel what these two did.

Then he slid the silk and his fingers into her open palm.
And Eleanor disintegrated.
The characters were amazingly well done – they aren't the perfect people you're used to reading about though so don't expect it. Eleanor is chubby and has frizzy red hair and never wears appropriate clothing and Park is short and a teenage boy who sometimes says stupid teenage boy things… but when he says the right thing… *sigh*
"No, I love your name. I don't want to cheat myself out of a single syllable."
or
"I want everyone to meet you. You're my favorite person of all time."
or
He set his forehead against hers. She didn't know what to do with her eyes or her hands.

"Nothing before you counts," he said. "And I can't even imagine an after."

While all that is swoony and lovely, ultimately this is the story of falling in love for the first time and the outside forces that can have an impact. While reading I swear I ran the gamut of emotions. Rowell had me laughing out loud on one page and feeling the butterflies in my belly the next and then wiping tears on the page after that.

The build of the relationship between these two was just so wonderfully done. It absolutely wasn't insta-love and while there was this slow build, I never once felt the story drag or slow down.

Then the end happened…



THE END … my heart … SPOILER – (go see my goodreads review if you want to know what happens) [ I wanted her to open the damn envelopes or call him or write him or SOMETHING!!! (hide spoiler)]



There is a bit of an open end to Eleanor and Park's story, which allows you to use your imagination a bit and imagine where they might be down the road. I want to peek inside the author's mind and see where she thinks they might be. Sometimes it's nice to just be told… LOL

This was my first foray into the words of Rainbow Rowell and I can say absolutely that it will not be the last. If you're looking for a book that will have you turning pages well into the night because you're so caught up in the story, this would be a perfect pick. While it's not an action packed story, it's a wonderfully told story of first loves and life and it will have you thinking back to your first kiss, the first hand you held, the first flutters of that unknown something deep in the pit of your stomach.

Make sure you read this one when it arrives in next week!
Related Posts