Broken at Love by Lyla Payne
My rating: 5 of 5 stars
4.5 stars!
Let me just first say that you may hate Quinn Rowland… but you probably won't feel that way forever.
Quinn Rowland has issues … and that's putting it lightly. When a knee injury forces his early retirement from tennis, his famous girlfriend dumps him, and his father forces him to attend college he isn't sure what he's going to do with his life. Now, he's surrounded by frat brothers, alcohol and his crazy ass half-brother. To pass the time, the boys have created a game that revolves around the major tennis tournaments … using girls and tossing them aside at the first sign of attachment, and Quinn has no problems using his charms and good looks to win… and the girls all fall for it.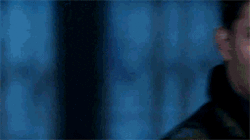 Emilie Swanson goes in with her eyes wide open when she gets an invite to one of the famed parties. She quickly becomes a target though and she isn't about to fall for Quinn's lines.
Like I said above, Quinn is a hard character to like, especially since it's easy for us women to put ourselves into the shoes of the female characters. I found 90% of his actions despicable and couldn't believe these boys. But Quinn, from the day of his birth has never had anyone who stayed, who supported him, and who loved him. His father is absent from his life, blaming him for his mother walking out. He basically is treading water until he can figure out what he wants from life, and when he does… his father treats him as if he's a joke. He's had to make his way through life alone and pushes any and all emotion away.
But by the end of the story, it wasn't so hard to fall for him… the bits and pieces we get of the real person under the hard exterior really made me like him.
Emilie… I have to admit there were times I wanted to shake her and scream 'you can't change him!!' But she wasn't stupid. Like I said, she went in with no expectations other than a good time. But even then, emotions are tricky things and while she didn't expect certain things, she got small glimpses of the real Quinn and who he could be if only he'd get rid of the anger and hurt. Emilie certainly doesn't have things easy herself. She's determined to live her life doing things that will make her happy … her sister's death opened her eyes to the fact that anything could happen at any time and she doesn't want to miss out on a single thing. That includes Quinn Rowland.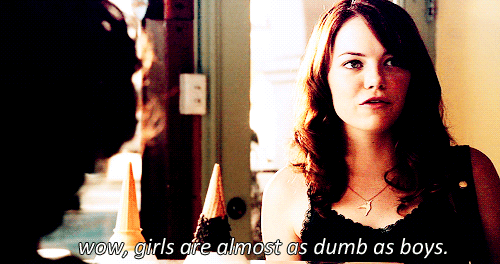 The chemistry between these two was wonderfully written and the interaction between them is intense. I was so engrossed in the story itself that I couldn't put this book down! I picked it up just before bed and stayed up way too late just to finish it.
I can definitely say that this is a wonderful New Adult novel. I adore this author's style and I'm in awe of the fact that she made me fall for a guy who, in my opinion, was irredeemable at the start of the story. I'm absolutely looking forward to more of Payne's stories!
If you're looking for a wonderful new voice in the new adult category, definitely run and pick up Broken at Love when it's released tomorrow!! You won't be disappointed!
Thank you to the author for an advance copy in exchange for an honest review.
Related Posts