Biting Cold by Chloe Neill
My rating: 4 of 5 stars
Biting Cold starts off right where we left Merit and Ethan at the end of book #5…
Merit and Ethan are trying to beat Seth and Mallory to the Maleficium… and ancient book of magic. They want it so that they can release the dark magic within it and Merit and Ethan are determined not to let that happen.
The action starts immediately and doesn't slow down throughout the whole book. I wasn't sure what Neill was going to do to Ethan upon his return, but I was happy to say, other than a little hiccup it was the same Ethan from the previous books. I will also say that I wanted more happy!!!
These characters have been through so much shit … she spent 2 months apart from him and they don't get that reunion until well into the book.
I totally get Ethan, I do… but lordy I wanted to junk punch him. While he wasn't officially the head of Cadogan House he essentially falls back into that role… and I do like when he's in charge. HE's not your typical leader by any means and the end of this book really reiterates that… but this …
Ethan leaned in, his lips at my ear. "Irresistible force," he said. "Immovable object. Choose the one you want to be, and do it. You are a vampire of great power, Merit. Prove it to us, to the city of Chicago, to the Houses. Prove it now."
The faith he has in her wavers a lot in all the previous books, and even this one to a point, but this book… this book is where I think he finally realizes what an incredible vampire she is.
Now lets get to the part of the book I was waiting for from page one!!
He marched to the center of the room, interrupting a cadre of half a dozen vampires who were sparring on the tatami mats that covered the floor.
"Out," he bellowed, and no one stopped to ask for clarification. Without a word, they gathered up their things and headed for the door.
"Lock it," Ethan directed, and I closed and locked the door behind us, my heart thudding in anticipation.
When I turned around again, he was pulling his half-buttoned shirt over his head, and his shoes were gone. His Cadogan medal hung just above the scar that puckered his chest—the mark he bore from taking Celina's stake.
"Ready when you are, Sentinel."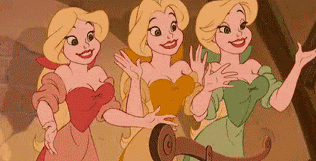 So… they finally get their reunion and it's everything I hoped it would be. I mean.. I don't go for blond guys, but this one.. I might make an exception for. LOL The tension and chemistry between these two is woven wonderfully throughout the book, and when it finally explodes… watch out.
Ok… enough of that… The real center of this book revolves around Seth Tate.. you know, the former Mayor. The Maleficium does something to him and no one can explain it. When you finally get the answers, everything previous to this book makes a lot more sense.
I'm excited to see where the next in the series goes … if we're going to get more about the Red Guard and what the end of this book means for the vampires of Cadogan House. I also want to see what happens with Catcher and Mallory. They're kind of at a standstill throughout this book… PLUS – all the drama with the Greenwich Presidium should make the next in this series a must read!
Related Posts