Beyond Shame by Kit Rocha
My rating: 4 of 5 stars
Beyond Shame is probably a 3.5 for me …
Noelle Cunningham didn't quite seem to fit into her life in Eden as the daughter of a city councilman, her every move was restricted and monitored and she never got to really experience life, so when she is thrown out into the surrounding sectors to fend for herself after violating rules, she's not sure what will become of her. Then she quite literally falls into Jasper McCray… A bootlegger and cage fighter and also one of gang leader Dallas O'Kane's top men.
I really had a hard time at certain points seeing the plot through all the *ahem* porn. BUT it was there, you just had to look a little harder for it. I really thought the world building here was done well, and this book really sets the stage for a lot of potential books down the road. Even with the above statements regarding the plot, I couldn't put it down.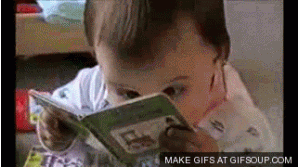 it almost feels wrong to use a gif with a baby in it for this book so… how about this instead…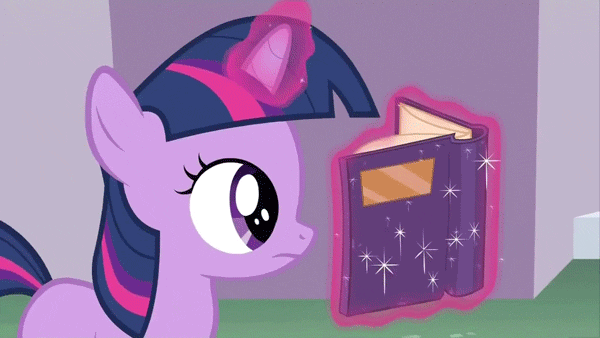 I think the focus of this book is Noelle's sexual & emotional awakening… coming from a life where she had to repress any thought, idea or feeling that wasn't pure and where she was bred to be a wife and to host dinner party's she's thrust into this world where everything is just the opposite, for the most part.
I say that because she's leaving a life where she's controlled but in essence I felt like while everything is a bit freer in Sector 4 where she ends up, she's still under someone's control and 'protection'. She gets to decide what she wants to do, who she wants to be with and what she wants to make of her life. She's allowed to experience the things that were forbidden in Eden, but is she really free as part of the O'Kane gang either? I don't know.
Noelle… I'm not quite sure how to feel about her. I liked her, as a reader I liked the growth she had as a character, but I didn't find myself attached to her in any kind of way. And I think I felt the same way about Jasper as well – I liked him… he was interesting, but I didn't really care about what happened with him.
I don't think I was as invested in these characters as I tend to find myself when reading books and I feel like they were a little flat for me. I am hoping that with upcoming books there is some more character building and we get a bit more depth with them. I'm sure we'll get stories from Dallas & Les, Flash, Robyn and Ace to just name a few… and I'm hoping for more – I love to love characters and I think I just needed more in this first book.
Now… If you follow me on twitter you might have caught my comments that this might be one of the dirtiest books I've ever read…
definitely not in a bad way, though I suppose that depends on what you like. This book has elements of bondage and D/s type relationship, M/F, M/F/F, M/M/F, M/F/F/M pairings but never m/m if that squicks you out for any reason.
The end of this book did leave a lot of unanswered questions so I'm definitely looking forward to reading what's next. I would recommend this book to anyone who is very open minded and enjoys Erotic Romance with some dystopian/futuristic aspects to it.
Thank you to Netgalley for the advance copy of this book to read and review. View all my reviews
Related Posts