Jaime's Thoughts:

The 5th Wave by Rick Yancey
My rating: 5 of 5 stars

I'm 100% positive this is going to be on my favorites list come the end of this year. To say I was riveted and amazed by this story would be an understatement. Now, I saw all the raving about it just like you probably have, but I can't say that there is another book out there that deserves the fanfare.

The 5th Wave is a post-apocalyptic story of the irrepressible desire to survive. In the 5th Wave, we meet Cassie and through her we learn that Aliens have descended with the intent to remove all human life from Earth. Wave after wave of terror descends upon human life, from loss of energy and electricity, to forced natural disasters, to a plague carried by birds… the 4th wave has just arrived in the form of Silencers… Human forms who wander searching and exterminating any humans that still live. Those that make it past that wave have the 5th to look forward to… or dread as the case may be.

Cassie, is afraid she is the only human left. After losing her mother to the plague, and her father and brother in a raid, she is determined to keep the promise she made to her brother… she will find him. But it's not that easy, an encounter with a Silencer leaves her injured and dying, only to be rescued by Evan Walker. One thing Cassie has learned since the beginning of the attacks is that she can't trust anyone, and she struggles to understand who Evan is and why he's helping her.

I loved Cassie. In the short time since the attacks she's had to become someone completely different than who she was just that short while ago. The transition from teenager worrying about school and dating and her crush to young woman, determined to live and rescue those who mean the most to her was wonderfully done. I loved her flaws and I loved her determination, I loved her strength and I especially loved her sarcasm and snark.

A little, hysterical voice inside my head is screaming, what do you think you're doing? You don't even know this guy! But that same voice is going, Great hands; ask him for a scalp massage while he's at it.

But this story isn't told only from Cassie's perspective. With the first POV change I was a bit worried. I won't lie, but Yancey did a wonderful job with all the different aspects of the story. We get the opportunity to see the story from Zombie's perspective, and I would be lying if I didn't cringe a bit reading those parts. The idea of an army of children and seeing the training that takes place… it was frightening.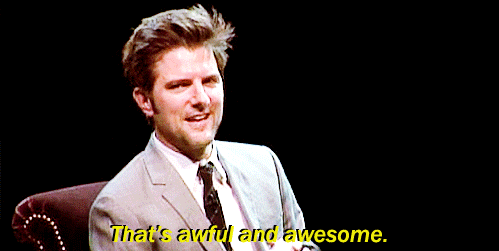 But we also get a lot of things revealed during this perspective. Zombie and his crew are trained to detect those who have been infected by the aliens and eliminate them. At one point I thought I had everything figured out and then everything turned upside down on me… I thought I was misunderstanding and I thought my guess was wrong… and Yancey does an amazing job of confusing me just as he did the characters.

Evan Walker… I wasn't expecting him. I don't even know how else to explain it. We spend so much time with Cassie alone and struggling that when he enters her life, I just fell for him. He's determined to help her survive and do what he can to help her find Sammy. But like Cassie, I found myself distrustful of him…Unsure of what his intentions were and who he truly was. When everything comes out I found myself struggling to understand just as Cassie did, yet I wanted to believe everything he had said and done.

I feel his kiss more intensely now, in the darkness of the room where his sister died. In the quiet of the house where his family died. In the stillness of the world where the life we knew before the Arrival died. He tastes my tears before I can feel them. Where there would be tears, his kiss.
"I didn't save you," he whispers, lips tickling my eyelashes. "You saved me."
He repeats is over and over, until we fall asleep pressed against each other, his voice in my ear, my tears in his mouth.
"You saved me."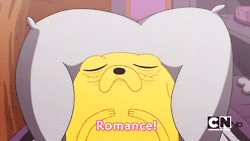 Yes… there is a bit of romance. But it's doesn't overwhelm the story or take over the plot. It's necessary in this case and makes complete sense once you get into it. Yancey does a great job incorporating it and giving those of us who like the swoons our necessary bits.

I think the best part of the story for me though, was the intrigue and suspense… (okay, aside from the bit of romance lol) not knowing who I should be trusting, what was real and what was created as part of the intent to take over the planet. There are a lot of twists and turns in this story and I won't say that they weren't all unpredictable, but it won't matter… or at least it didn't to me. The plot is unique and wonderfully done, the story is paced perfectly and while the book seems long, I never felt the story lagged or slowed down. The writing is incredible with tons of action and tension and the characters are perfectly developed. (I'm running out of adjectives btw)

If you haven't added this book to your 'to read' list yet, please make sure you do so. I'm so excited for this series and where it might go in the next books. Now if I could just figure out how to get my hands on an early copy of book 2 all would be right in the world.
Erin's Thoughts:
All the stars for The 5th Wave. It is the first book I have read by Rick Yancey and based on how this went, I will definitely be checking out more. Here is my warning – I may end up writing a lot but I'm going to try not to give anything away because I want everyone who reads this to get to experience the story without me giving away the whole thing.
The 5th Wave is a story about alien invasion and the impact on people's survival and humanity. 1st Wave: lights out. 2nd Wave: surf's up. 3rd Wave: pestilence. 4th Wave: Silencer. The big question now is what is the 5th Wave? Cassie's story opens with her thinking she may be one of the last humans left on Earth. She's not very optimistic about her chances surviving the next Wave much less whatever happens next in the 4th Wave. She has been through so much and she has been living in a tent in the woods off the interstate. She knows better than to trust anyone and her bestie is her M16.
I loved Cassie – she is tough, sarcastic, loyal, and smart. Example: "In case you're an alien and you're reading this: BITE ME." There were so many lines that I highlighted just because I loved her voice.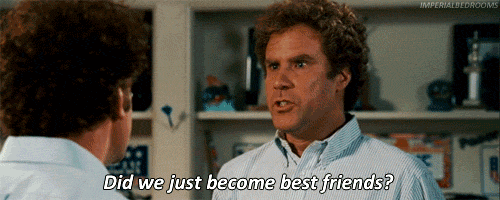 Keep in mind, Cassie is a teenager and she acts like a teenager but she is also someone who has been through a lot….and survived. She is on a mission to find her little brother; Sam after they were separated and it turns out a Silencer has been following her. The Silencer has decided to take a shot at her while she is on the interstate on her way to Fort Wright-Patterson and hits her in the knee. Eventually she passes out in a snow bank and ends up waking up in a strange house where Evan enters the story.
Evan is the character I was second guessing myself on. I loved him and then something would be revealed that would make me say to myself "wait a minute…does that mean what I think it does?" The answer to that question is yes. (view spoiler) Some of my favorite parts of the book were when Evan and Cassie were together mostly because it is clear that Cassie is drawn to him, just like he is drawn to her but she knows better than to trust anyone. She just can't seem to help herself. I don't blame her, especially when he tells her:
"I didn't save you," he whispers, lips tickling my eyelashes. "You saved me."
"To hold on, you have to find something you're willing to die for."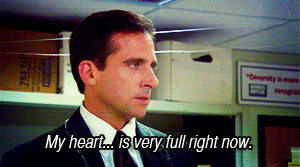 It takes some time for Cassie to heal and over that time she and Evan become closer – she still doesn't fully trust that he is just a boy who has survived. She knows he has a secret and she has an idea of what it is. Regardless, she figures if he wanted to hurt her, he never would have saved her in the first place. Despite the trust issues, they make a plan to go together to find Sam. On the way, Evan reveals a lot about who he is and what is coming. It in no way relieves Cassie and she has a bit of a freak out but he just can't let her go and knowing that, they come up with a plan.
This book isn't only from Cassie's point of view. Another major character is Zombie (view spoiler) He has a fairly complex background as he is carrying around some guilt. When we are introduced to him, he is dying and he knows it. He has the plague that has killed millions of others and knows that things probably won't end well for him. Just as he is having these thoughts, soldiers come to the tent city where he is and what saves him is the order that they are to bring in all uninfected (by the aliens, not sickness) civilians. After being taken to the base, Zombie goes through an intake process that includes eliminating the virus, embedding a tracker, and mapping which is called Wonderland.
After Zombie's indoctrination, he is put into a boot camp where he and his squad are trained to find and destroy the aliens who have infested the humans on Earth. We find out a lot during Zombie's point of view. Not only about what is going on at the base but also what the plans are for the next wave.
Here is where my review will end. If you couldn't tell from my updates (or from this slightly rambling review), I really enjoyed this book. It was full of action, a bit of romance, an alien invasion and Yancey does such a great job of keeping the reader guessing. It is written in such a way that I thought I knew what was going to happen and then there would be a twist that would have me guessing if I was even on the right track. Don't be intimidated by the size of this novel. It goes quickly and honestly, I didn't want to put it down so it doesn't even seem that long. I'm definitely looking forward to the next book and picking back up with these characters.
Related Posts