At the tender age of 27, Merit became a sword-wielding vampire. Since then, she's become the protector of her House, watched Chicago nearly burn to the ground, and seen her Master fall and rise. Now she'll see her mettle—and her metal—tested like never before.
It started with two . . . Two rogues vanishing without a trace. Someone is targeting Chicago's vampires, and anyone could be next. With their house in peril, Merit and her Master, the centuries old Ethan Sullivan, must race to stop the disappearances. But as they untangle a web of secret alliances and ancient evils, they realize their foe is more familiar, and more powerful, than they could have ever imagined.


How would you like to know one of Chloe's favorite quotes from the series?
Make sure you hit each stop in the tour to see which others she has among her favorites!!
MY REVIEW:
House Rules by Chloe Neill
My rating: 5 of 5 stars
I have to say… I finished this book last night, and I'm already biding my time for the next one. If you haven't started the Chicagoland Vampires series I highly recommend that you do. I struggle with finding goood Paranormal Romance but one thing I can count on is that Chloe Neill will always bring it.
House Rules picks up shortly after Biting Cold ends. Cadogan House is making their move and parting ways with the GP but of course it's not going to be simple. Darius is out to take everything and a surprise alliance proves that maybe Ethan can't take care of his vampires like he plans.
Meanwhile someone is murdering vampires and Merit needs to get to the bottom of who's behind it.
I think that this is probably the best book of the series yet, and I have to tell you that I'm incredibly excited to see that there are going to be at least three more!!
Merit has to be one of the toughest heroines I've read about in PNR lately. She can wield a katana like nobody's business and she's smart and educated and doesn't really take shit from anyone. I'm not sure I could love her more!
Ethan …*Sigh* he's centuries old, and he also doesn't take shit from anyone. He's everything you want in an egotisitcal, alpha male vampire, that's for sure. Yet that man can bring the swoon.
I'm no James Bond," he cannily said. "I loved the Mercedes. It fit me perfectly. The Aston just… didn't."

"So you traded up?" I asked, walking toward the car and opening the door. "Do you treat your relationships in the same way?"

"Yes," Ethan gravely said. "And I spent four hundred years shopping before I met you."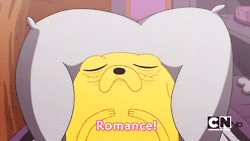 In House Rules, we get tons of action, from Merit trying to find out who's behind the murders, to Lacey trying to thwart her relationship with Ethan, to Merit working with Jonah as part of the secret Red Guard and I love the return of the cast of characters.

We get to see Merit and Mallory work to repair their relationship, we get to see bits of Luc and Lindsay, and we get a bit more of Jeff in this book than we have in the past.

McKetrick makes an appearance and I can't wait to see what kind of havoc he'll bring in the future books – I think Merit said it best in this book…

"Will there be a time when things are normal? When vampires are loved or hated just like everyone else? When we live simpler lives?"
Ethan settled himself on an elbow, and pushed a lock of hair from my eyes with his free hand. "I'm not sure you were cut out for a simple life, Merit. You don't seem like a suburban type of girl."

And I don't see them having any quiet, simple times in the near future… yay for us readers… not so much for the characters we love! The flow and pace of the story was really well done, and to be perfectly honest I had no clue who the big bad was until it was revealed to the reader.

Like I said, if you're a fan of Paranormal Romance this is the perfect series to start. House Rules is book #7 of a wonderful series that has the perfect blend of action, supernatural and romance and I'm pretty sure you won't be able to put it down once you start!
The fun doesn't stop here. Want more chances to win? You can also enter Chloe's House Rules Grand Prize Giveaways, which will run January 30 through February 7 on Chloe's web site.
What are the Grand Prize Giveaway prizes?
Prize One: The Paper Prize
A complete set of autographed Chicagoland Vampires novels

A $50 gift card from Amazon or Barnes & Noble (winner's choice)

A set of personalized bookplates, courtesy of Felix Doolittle

A Chicagoland Vampires tote bag
Prize Two: The Tech Prize
In addition to the grand prize giveaway, which will be given away on Chloe Neill's blog, 
I also have a giveaway which will include Chicagoland Vampire swag!
Two winners will be picked and each will receive:
"Chicagoland Vampires" tote bags 
Chicagoland Vampires pens 
"I survived Hard Bitten" buttons
Chicagoland Vampires and Dark Elite bookmarks and other swag
AND One of the lucky winners will receive 
A signed copy of one Chicagoland Vampires or Dark Elite novel!!
Related Posts