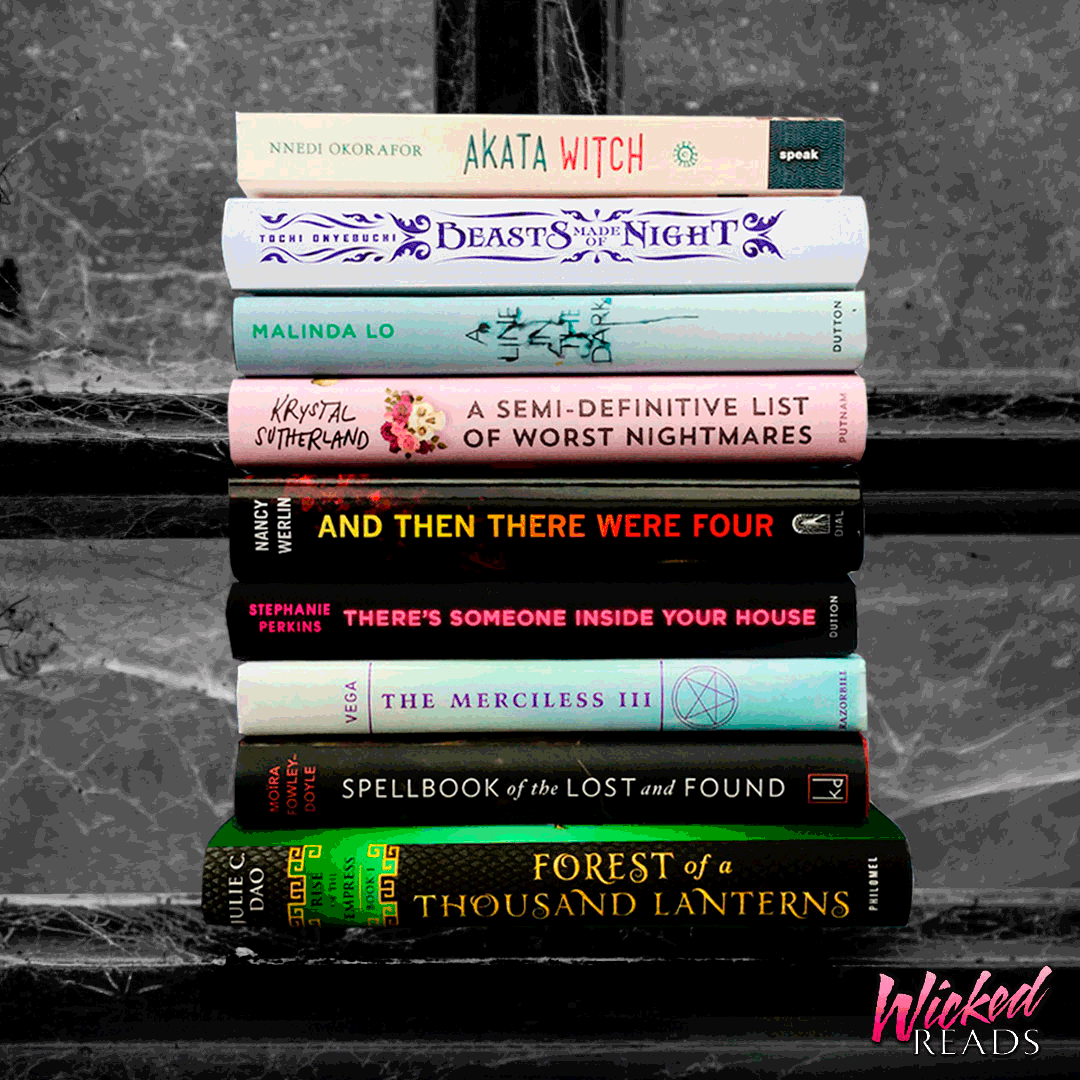 Today we're featuring one of the amazing titles on the Wicked Reads Campaign, and we couldn't be more excited!
Forest of a Thousand Lanterns

by Julie C. Dao
(Website, Twitter, Facebook, Goodreads)Published by Penguin on October 10th 2017
Genres: Adaptations, Dark Fantasy, Fairy Tales & Folklore, Fantasy, General, Romance, Young Adult Fiction
Pages: 384

An East Asian fantasy reimagining of The Evil Queen legend about one peasant girl's quest to become Empress--and the darkness she must unleash to achieve her destiny.

Eighteen-year-old Xifeng is beautiful. The stars say she is destined for greatness, that she is meant to be Empress of Feng Lu. But only if she embraces the darkness within her. Growing up as a peasant in a forgotten village on the edge of the map, Xifeng longs to fulfill the destiny promised to her by her cruel aunt, the witch Guma, who has read the cards and seen glimmers of Xifeng's majestic future. But is the price of the throne too high?

Because in order to achieve greatness, she must spurn the young man who loves her and exploit the callous magic that runs through her veins--sorcery fueled by eating the hearts of the recently killed. For the god who has sent her on this journey will not be satisfied until his power is absolute.
Today, in honor of Forest of a Thousand Lanterns, we are talking anti-heroes!  We love them and get super excited when we find out a novel features them!  So today we want to share our favorites! 
Adelina Amouteru – The Young Elites by Marie Lu
Kaz Brekker, Inej Ghafa, Jesper Fahey, Wylan Van Eck, Matthias Helvar & Nina Zenik – The Six of Crows by Leigh Bardugo
Lada Dragwlya – And I Darken by Kiersten White
Ignifex – Cruel Beauty by Rosamund Hodge
Kiaran McKay – The Falconer by Elizabeth May
Warden – The Bone Season by Samantha Shannon
Mia Corvere – Nevernight by Jay Kristoff
Barrons – Fever Series by Karen Marie Moning
The amazing team at Penguin has a pretty incredible sweepstakes happening right now! You could win all 9 books that are featured in the Wicked Reads campaign! Don't miss the chance!
Let us know who your favorite Anti-Heroes are in the comments! 
Related Posts