I know… I know… As if you don't have a million and one memes to follow! BUT we're hoping that you might want to participate in just one more!  
If you're like us, you read a lot… you add a ton to your 'to be read' lists and you sometimes forget about some amazing things because they get pushed down either your favorites list or that pile of books you need to read.  That doesn't mean those books are no less amazing!
This is a way for us to highlight books that are older that maybe don't get as much recognition now because they have been out for a while.  Books that we read and loved or books that have been on our To Be Read lists for ages, but we just haven't gotten around to them yet.  
On to the details – Pick a book… any book that meets the following criteria:  
1.  Must have been published at least 2 years ago or 
2.  Preferably is still in print or available to read
Grab our button or make your own then simply feature it on your blog… See the example below, and then come back here and link us up!! AND Spread the word!!
Jaime's Pick
TWENTY BOY SUMMER
By: Sarah Ockler
Publication Date:  June 1, 2009
This has been on my to read list forever!! Have you read it? Do I need to get to it immediately?  Let me know in the comments! 
According to her best friend Frankie, twenty days in ZanzibarBay is the perfect opportunity to have a summer fling, and if they meet one boy every day, there's a pretty good chance Anna will find her first summer romance. Anna lightheartedly agrees to the game, but there's something she hasn't told Frankie—she's already had that kind of romance, and it was with Frankie's older brother, Matt, just before his tragic death one year ago.
Beautifully written and emotionally honest, this is a debut novel that explores what it truly means to love someone and what it means to grieve, and ultimately, how to make the most of every single moment this world has to offer.
ABOUT SARAH
Sarah Ockler is the bestselling author of novels for teens, including The Book of Broken Hearts, Bittersweet, Fixing Delilah, and the critically acclaimed Twenty Boy Summer, a YALSA Teens' Top Ten nominee and IndieNext List pick. Her latest, #scandal, hits the shelves in June 2014. 
Sarah is a champion cupcake eater, coffee drinker, night person, and bookworm. When she's not writing or reading at home in Colorado, she enjoys taking pictures, hugging trees, and road-tripping through the country with her husband, Alex.
Erin's Pick
ON THE ISLAND (ON THE ISLAND, #1)
By: Tracey Garvis-Graves
Publication Date: August 16, 2012

You guys…I don't have enough of the right words for how much I love this book.  I have been a HUGE fan of Garvis-Graves since I cracked it open and I admit, I wasn't really sure what to expect when Jaime told me I had to read it.  Once I started it I did not want to put it down and thankfully I was on a flight across the country which meant I didn't have to.  If you haven't read this book yet, you need to (yes…need) because Garvis-Graves creates these wonderful characters and an amazing story.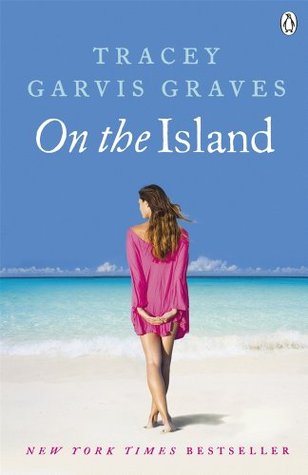 When thirty-year-old English teacher Anna Emerson is offered a job tutoring T.J. Callahan at his family's summer rental in the Maldives, she accepts without hesitation; a working vacation on a tropical island trumps the library any day.
T.J. Callahan has no desire to leave town, not that anyone asked him. He's almost seventeen and if having cancer wasn't bad enough, now he has to spend his first summer in remission with his family – and a stack of overdue assignments — instead of his friends.
Anna and T.J. are en route to join T.J.'s family in the Maldives when the pilot of their seaplane suffers a fatal heart attack and crash-lands in the Indian Ocean. Adrift in shark-infested waters, their life jackets keep them afloat until they make it to the shore of an uninhabited island. Now Anna and T.J. just want to survive and they must work together to obtain water, food, fire, and shelter.
Their basic needs might be met but as the days turn to weeks, and then months, the castaways encounter plenty of other obstacles, including violent tropical storms, the many dangers lurking in the sea, and the possibility that T.J.'s cancer could return. As T.J. celebrates yet another birthday on the island, Anna begins to wonder if the biggest challenge of all might be living with a boy who is gradually becoming a man.
ABOUT TRACEY
Tracey Garvis-Graves is the author of On the Island, Uncharted, and Covet. She lives in a suburb of Des Moines, Iowa with her husband, two children, and hyper dog Chloe. She blogs at www.traceygarvisgraves.com using colorful language and a snarky sense of humor to write about pop culture, silly television shows, and her suburban neighborhood.
Related Posts