We're so excited to pair up with our blogging BFF's from Swoony Boys Podcast and bring you our latest author podcast!  We've had the opportunity to chat with a handful of amazing authors over the years but we wanted to make this more of a regular feature and hopefully it provides you answers and insight into some of your favorite authors and books!  (If you want to see someone specific make sure you let us know in the comments) So without further ado we kick off today's chat with Erin Summerill, author of Ever The Hunted!
While you're here, subscribe to our podcast in iTunes, and we're now on Google Play so you can subscribe on your android device! *jazzhands*
Podcast Notes
Erin Summerill gives us her elevator pitch for the first book in the Clash of Kingdom series, Ever the Hunted and tells us where she got the idea for the series.
We get the 411 on Erin's writing environment–and what she likes to wear while she writes!
We find out about Erin's outlining process, her drafting time, and how she planned to celebrate the release of Ever the Hunted.
Erin dishes on the setting for the series and some of her favorite scenes.
We talk other characters, Kass and Erin take us on a journey about the awesomeness of Sarina Bowen's books.
Erin Summerill gives us two truths and a lie, and we have to figure out which are true!
Erin shares what she would include in a letter to her 17 year old self.
Then we talk about what's on Erin's TBR, some of her favorites, and a few books she feels are underappreciated.
Then everyone fusses at Jaime for reading too far ahead of schedule.
Erin tells us some of her favorite swoony boys.
We wrap things up by playing a fun word association game with Erin, and it's awesome!
Ever the Hunted

by Erin Summerill
Published by Houghton Mifflin Harcourt on December 27th 2016
Genres: Action & Adventure, Fantasy, General, Mysteries & Detective Stories, Romance, Thrillers & Suspense, Young Adult Fiction
Pages: 400

Fans of Sara J. Maas' THRONE OF GLASS, Kristin Cashore's GRACELING, and Susan Dennard's TRUTHWITCH won't want to miss this enchanting and mesmerizing novel, the first in a series. Seventeen year-old Britta Flannery is at ease only in the woods with her dagger and bow. She spends her days tracking criminals alongside her father, a legendary bounty hunter—that is, until her father is murdered. The alleged killer is none other than Cohen Mackay, her father's former apprentice. The only friend she's ever known. The boy she once loved who broke her heart.       She must go on a dangerous quest in a world of warring kingdoms, mad kings, and dark magic to find the real killer. But Britta wields more power than she knows. And soon she will learn what has always made her different will make her a force to be reckoned with.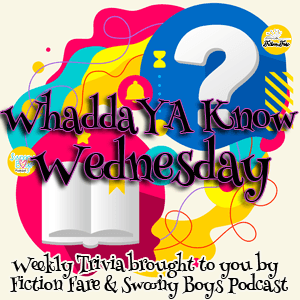 Let us know what you think! Ask Us a Question or Make Suggestions via our Handy Dandy Suggestion Form and tell us who's got you swooning here.
Related Posts