We're so excited to pair up with our blogging BFF's from Swoony Boys Podcast and bring you our latest author podcast!  We've had the opportunity to chat with a handful of amazing authors over the years but we wanted to make this more of a regular feature and hopefully it provides you answers and insight into some of your favorite authors and books!  (If you want to see someone specific make sure you let us know in the comments) We're so excited to feature our author today – she's written one of my new favorite books… and it's about pirates!! 
While you're here, subscribe to our podcast in iTunes, and on Google Play. *jazzhands*
Podcast Notes
We kick things off with Tricia Levenseller's elevator pitch for Daughter of the Pirate King.
Tricia shares where she got the idea for Daughter of the Pirate King and what a typical day in the life of Tricia looks like.
We find out what kind of writer Tricia is and what the (longgg) publishing process was like for her.
Tricia lets us know about some of her research for the series, including a very interesting Pirate story! And she gives us plenty of deets about her research trip to the bahamas:
I'm back in the US! I'll do a blog post on my pirate cruise when I get a chance, but here's a pic of the ship I was on for a week for now! pic.twitter.com/3AzofxIGw1

— Tricia Levenseller (@TriciaLevensell) March 25, 2017
We dish swoony AF Riden, the other characters, and the awesome banter in Daughter of the Pirate King.
Tricia shares her favorite scene from the book. Spoiler: It's one of our favorites, too!
We find out which character Tricia would love to introduce Alosa to, and we beg her to write fanfiction for this pairing!
We play Two Truths and a Lie with Tricia. Which makes us love her even more.
We find out what Tricia would include in a letter to her 17 year-old-self.
Tricia talks about some of her favorite characters from other people's books, some of her most-loved underappreciated books, and gives us a glimpse into her TBR. Things take a crazy turn, and we start contemplating being #teamjames. Or nah. Tricia also really tortures Meg with the number of times she slips the "W" word into this episode.
We wrap things up with a fun word association game.
Daughter of the Pirate King by Tricia Levenseller
(Website, Twitter, Facebook, Goodreads)Also by this author: Daughter of the Pirate King, Daughter of the Siren Queen
Published by Feiwel & Friends on February 28th 2017
Genres: Action & Adventure, Historical, Pirates, Romance, Self-Esteem & Self-Reliance, Social Themes, Young Adult Fiction
Pages: 336

There will be plenty of time for me to beat him soundly once I've gotten what I came for.

Sent on a mission to retrieve an ancient hidden map—the key to a legendary treasure trove—seventeen-year-old pirate captain Alosa deliberately allows herself to be captured by her enemies, giving her the perfect opportunity to search their ship.

More than a match for the ruthless pirate crew, Alosa has only one thing standing between her and the map: her captor, the unexpectedly clever and unfairly attractive first mate, Riden. But not to worry, for Alosa has a few tricks up her sleeve, and no lone pirate can stop the Daughter of the Pirate King.
***Giveaway***
Win a Copy of Daughter of the Pirate King by Tricia Levenseller!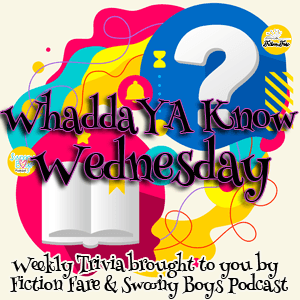 Related Posts